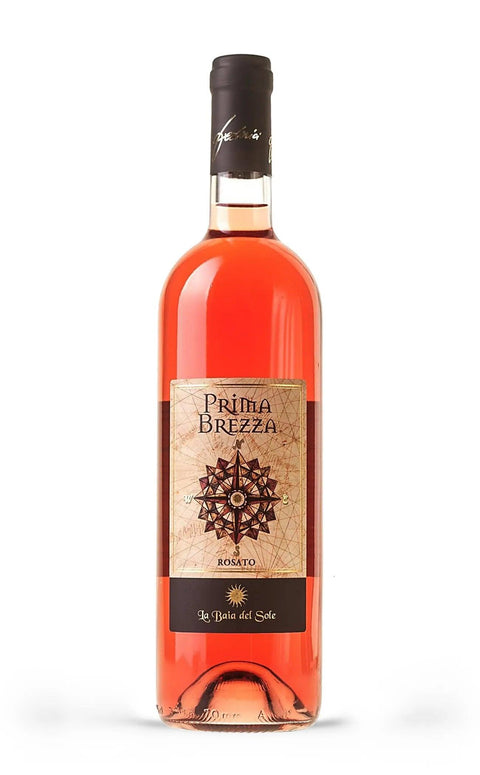 Rosato Liguria di Levante Prima Brezza IGT 2022 - Federici
Elegant Sapid Fruity
What do we mean by these definitions? Click HERE to find out!
Immerse yourself in the sensorial experience of Federici's Rosato Liguria di Levante Prima Brezza IGT, a wine that embodies the essence of the land of Luni. Produced from Vermentino vines grown on sandy and clayey soils, this wine is a tribute to the Italian winemaking tradition. To the eye, the Rosato Liguria di Levante presents itself with an intense and lively pomegranate red color. On the nose, it stands out for its olfactory elegance, with notes of cherry and berries, embellished with spicy nuances. In the mouth, it is an explosion of softness and enveloping, corroborated by a mineral freshness that makes it irresistible. This wine is ideal for accompanying a variety of dishes, from white meat to baked and stewed fish, without forgetting the specialties of Ligurian cuisine. Such a versatile and charming wine is perfect for any occasion, from a romantic dinner to a family lunch.
Denomination: Liguria di Levante IGT
Vintage: 2022
Dosage: Dry
Grape variety: Black Vermentino
Region: Liguria (IT), Ortonovo (SP)
Refinement: Steel
Serving temperature: 6/8°C
Alcohol content: 13% vol.
The Federici family boasts a long farming tradition since the early 1900s, but it only made a name for itself in the world of wine in 1985, when an old farmhouse on the Luni plain was revaluated. It was decided to plant only native vines and to make Vermentino its flagship wine. To date, thanks to the most modern winemaking techniques and the deepest respect for the territory and the vineyard, fine and elegant wines are obtained such as Vermentino (also Vermentino Nero vinified in rosé) and local reds capable of surprising even the most demanding palates.