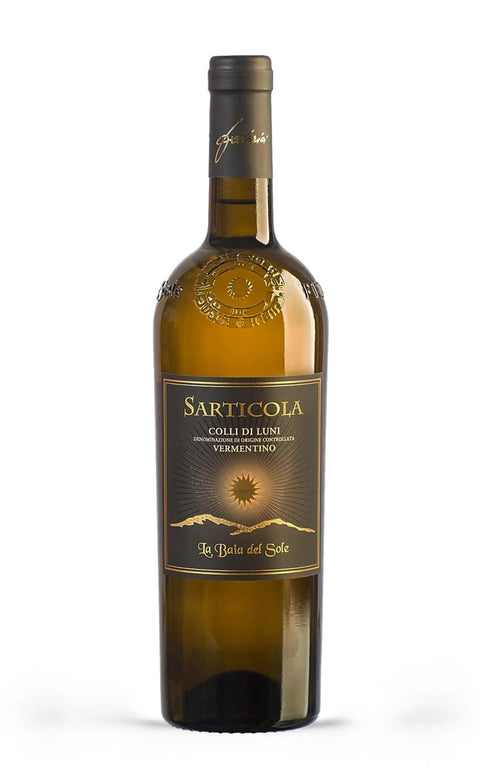 Vermentino Colli di Luni Sarticola DOC 2021 - Federici
Mineral Exuberant Noble
What do we mean by these definitions? Click HERE to find out!
In the heart of Liguria wine producing area, specifically in Ortonovo, the Federici family has chosen to passionately dedicate themselves to viticulture. The Vermentino Colli di Luni Sarticola DOC is the result of this dedication, a wine that is an ode to the land from which it comes. Produced using Vegan Friendly methods, the wine pays homage to sustainability and respect for nature. Visually, the wine presents itself with a golden hue that immediately captures the eye. On the nose, floral and citrus notes are perceived, a prelude to the sensory journey that awaits you. In the mouth, the wine is an explosion of flavors: white-fleshed fruit, light mineral notes, and a persistently fresh aftertaste. Despite its youth, the wine already shows signs of considerable aging potential. As for pairings, this Vermentino is versatile. It pairs perfectly with fish dishes, summer salads, and soft cheeses. It is the ideal wine for a sunset dinner by the sea or a chic picnic in the countryside.
Denomination: Colli di Luni Vermentino DOC
Vintage: 2021
Dosage: Dry
Grape variety: Vermentino
Region: Liguria (IT), Ortonovo (SP)
Refinement: Steel
Serving temperature: 6/8°C
Alcohol content: 13.5% vol.

The Federici family boasts a long farming tradition since the early 1900s, but it only made a name for itself in the world of wine in 1985, when an old farmhouse on the Luni plain was revaluated. It was decided to plant only native vines and to make Vermentino its flagship wine. To date, thanks to the most modern winemaking techniques and the deepest respect for the territory and the vineyard, fine and elegant wines are obtained such as Vermentino (also Vermentino Nero vinified in rosé) and local reds capable of surprising even the most demanding palates.