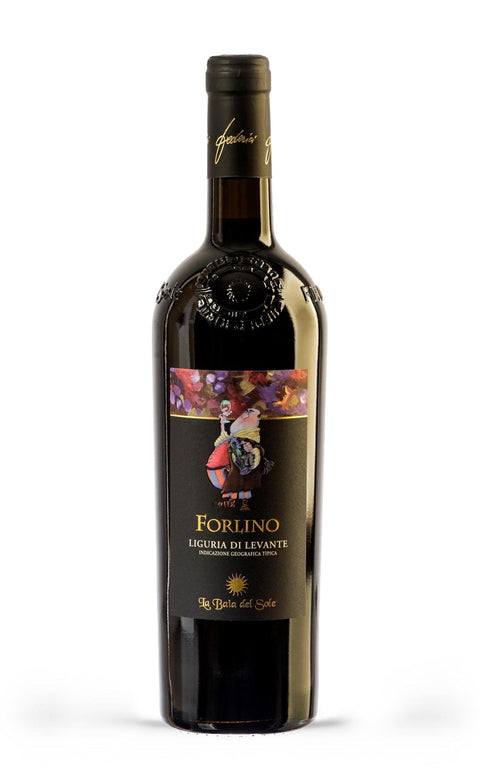 Rosso Liguria di Levante IGT Forlino 2021 - Federici
Complex Soft Fruity
What do we mean by these definitions? Click HERE to find out!
Imagine finding yourself in an Ortonovo vineyard, where the Mediterranean sun gently kisses bunches of Sangiovese, Merlot, and Syrah grapes. Here, the Federici family has cultivated these precious grapes for generations, with a love and dedication reflected in every bottle produced. This wine is a living portrait of the land it comes from, a perfect blend between the robustness of Liguria and the finesse of Tuscany. At first glance, the wine presents itself with an intense ruby red color, as if it wanted to capture the essence of the Ligurian sunset in a bottle. On the nose, you will be greeted by enveloping aromas of ripe fruit and red berries, enriched by spicy nuances that evoke a sensory journey through exotic markets. In the mouth, the wine is an explosion of flavors: dry, yet at the same time soft and full. The tannins are well balanced by the intrinsic sweetness, offering a warm and enveloping finish.
Denomination: Liguria di Levante IGT
Vintage: 2021
Dosage: Dry
Grapes: Sangiovese, Merlot and Syrah
Region: Liguria (IT), Ortonovo (SP)
Refinement: Steel
Serving temperature: 16/18°C
Alcohol content: 12.5% ​​vol.

The Federici family boasts a long farming tradition since the early 1900s, but it only made a name for itself in the world of wine in 1985, when an old farmhouse on the Luni plain was revaluated. It was decided to plant only native vines and to make Vermentino its flagship wine. To date, thanks to the most modern winemaking techniques and the deepest respect for the territory and the vineyard, fine and elegant wines are obtained such as Vermentino (also Vermentino Nero vinified in rosé) and local reds capable of surprising even the most demanding palates.