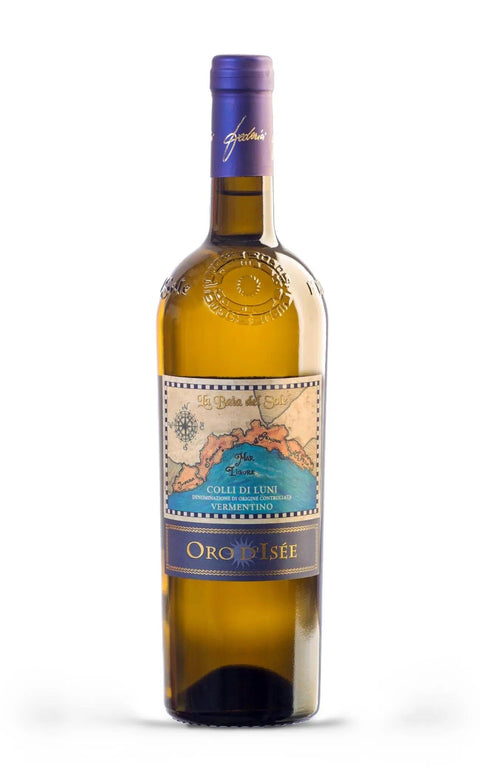 Vermentino Colli di Luni Oro d'Isèe DOC 2020 Magnum - Federici
Exuberant Complex Aromatic
What do we mean by these definitions? Click HERE to find out!
Vermentino Colli di Luni Oro d'Isèe DOC from Federici winery is the epitome of elegance and typicity, thanks to meticulous production that includes controlled-temperature maceration for 24 hours and fermentation at 16-17°C for 15 days. At first glance, the wine presents itself with a full straw-yellow color, enriched by golden reflections. On the nose, it's a concert of aromas: white and yellow pulpy fruit, spicy notes, and a touch of Mediterranean scrub. In the mouth, the sapidity acts as the backbone to a sip that is a journey between the fullness of the fruit and the fresh, spicy returns of the Mediterranean scrub. This wine is the ideal companion for a fish-based dinner or a relaxing evening on the sofa with a good book, especially during the warmer seasons of the year.
Denomination: Colli di Luni Vermentino
Vintage: 2020
Dosage: Dry
Grape variety: Vermentino
Region: Liguria (IT), Ortonovo (SP)
Refinement: Steel
Serving temperature: 6/8°C
Alcohol content: 13.5% vol.
The Federici family boasts a long farming tradition since the early 1900s, but it only made a name for itself in the world of wine in 1985, when an old farmhouse on the Luni plain was revaluated. It was decided to plant only native vines and to make Vermentino its flagship wine. To date, thanks to the most modern winemaking techniques and the deepest respect for the territory and the vineyard, fine and elegant wines are obtained such as Vermentino (also Vermentino Nero vinified in rosé) and local reds capable of surprising even the most demanding palates.