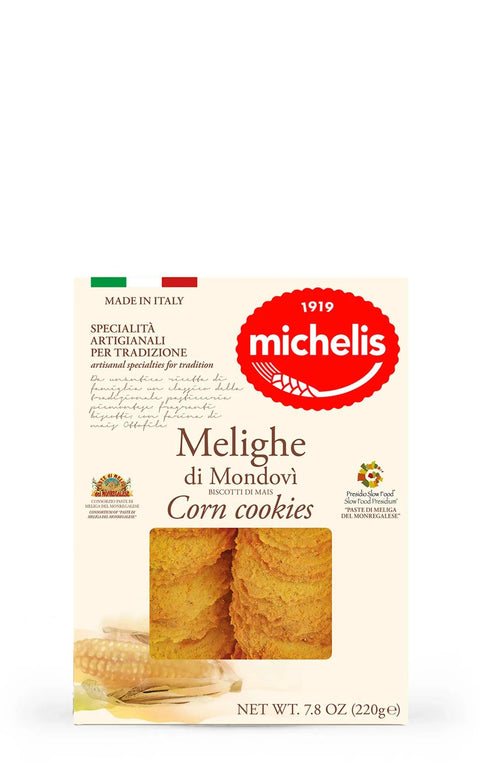 Michelis Bakery - Cornflowers of Mondovì - 220g
What do we mean by these definitions? Click HERE to find out!
A Slow Food Presidium, cornmeal pastes have very ancient roots in the Monregalese tradition. The ingredients are simple and genuine, carefully selected to guarantee artisan excellence. The eggs are fresh, free-range, the butter is high-quality, the flours are stone-ground in a local mill and no chemical synthesis aromas are used.