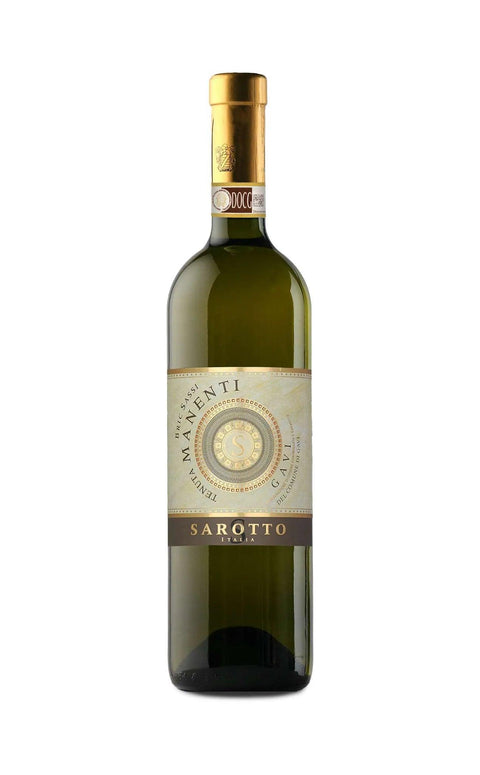 Gavi del Comune di Gavi DOCG 2022 - Roberto Sarotto
Balanced Complex Mineral
What do we mean by these definitions? Click HERE to find out!
The Gavi del Comune di Gavi "Bric Sassi" by Roberto Sarotto is a white wine of great elegance and refinement. Exclusively made from Cortese grapes, this wine is a true emblem of the Gavi territory in Piedmont. The grapes come from forty-year-old vines planted on calcareous marl soils, facing south/southeast at an altitude of 270 meters above sea level. The winemaking takes place in stainless steel tanks, where the wine matures for two months before being bottled. Subsequently, the wine rests for another two months in the bottle before being released onto the market.
Visually, the wine presents itself with a straw-yellow color, clear and bright. On the nose, it offers a complex and enveloping bouquet, with notes of ripe fruit like peach and pear, enriched by nuances of minerality. On the palate, the wine is elegant and well-balanced, with a pleasant acidity that enhances its freshness and drinkability.
This wine is an excellent companion for the entire meal but pairs particularly well with seafood appetizers, grilled fish, and white meats, as well as risottos and pasta with delicate sauces.
Denomination: Gavi del Comune di Gavi DOCG
Vintage: 2022
Dosage: dry
Grape variety: Cortese
Region: Piedmont (IT), Neviglie (Tenuta San Cristoforo winemaking)
Aging: Steel
Serving temperature: 8/10°C
Alcohol content: 12.5% ​​vol.
The Roberto Sarotto winery is located in Piedmont, in the heart of the Langhe, in Neviglie near the city of Alba. The company can count on 90 hectares of property in the most prestigious production areas of Piedmont, located in different areas: Ronconuovo (Neviglie) where the main winemaking and bottling cellar is also located; Novello, Barolo, Neive, Mango. In Gavi, however, there is a Cortese winemaking cellar for the production of Gavi from the municipality of Gavi.
The winery's philosophy is particularly aimed at the needs of end consumers. The combination of tradition and modern winemaking techniques, together with the care of the vineyard, brings to light a balanced and pleasant wine while respecting environmental sustainability.