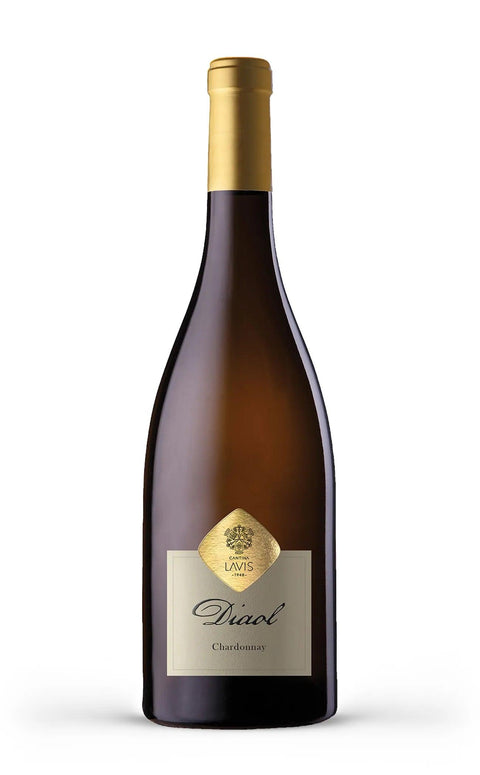 Chardonnay Diaol Trentino DOC 2019 - Lavis
Fragrant Creamy Sapid
Luca Maroni 93/100
Doctor Wine 94/100
Veronelli Three Star Guide 90 PT
What do we mean by these definitions? Click HERE to find out!
The Chardonnay Diaol Trentino DOC from Lavis captures the essence of the Pressano hills. Made from Chardonnay grapes, this wine stands out for its olfactory and taste complexity. Aromas of yellow plums and nectarines mingle with mineral and salty nuances, creating an intense and intriguing olfactory profile. In the mouth, the wine offers a multitude of sensations, with a tense and determined flavor where salinity and crunchiness stand out, completing a rich and persistent finish. The wine undergoes a long aging process in the cellar, with about 30% in French oak tonneaux. Perfect for appetizers and tarte tatin, as well as seafood.
Appellation: Chardonnay Trentino DOC
Vintage: 2019
Dosage: Dry
Grape variety: Chardonnay
Region: Trentino Alto Adige (IT), Lavis (TN)
Refinement: Steel and French oak Tonneaux
Serving temperature: 8/10°C
Alcohol content: 14% vol.
Cantina Lavis is one of the most renowned cooperatives in Trentino and has its headquarters in the municipality of La-Vis where it was founded in 1948. Nowadays there are about 800 members contributing to about 750 hectares of vineyards with an altimetric layout that varies from 200mt to 800mt guaranteeing organoleptic richness and variety; the fine and elegant white vines are grown in the mountains, while the intense and structured reds are grown in the hills. The wines of the Cantina di Lavis and Valle di Cembra are a representation of the winemaking tradition that combines nature with technique in a mountain context that is unique in the world.