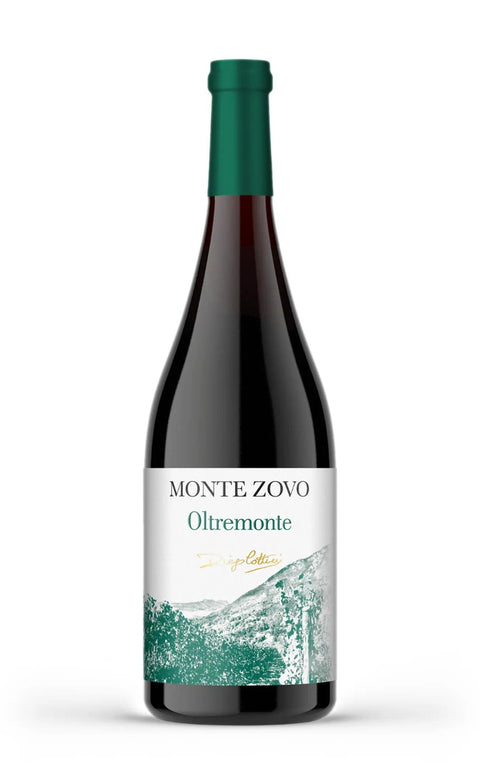 Sauvignon Oltremonte Biologico IGT 2020 - Monte Zovo
Herbal Complex Aromatic
What do we mean by these definitions? Click HERE to find out!
The Sauvignon Oltremonte Biologico IGT 2020 by Monte Zovo is a white wine that captures the essence of the Verona region in Veneto. The color is a straw yellow with greenish reflections. On the nose, you'll find typical notes of sage and green pepper, followed by hints of citrus and white peach. This wine is dry and slightly sapid on the palate, with an elegant and persistent structure. Its production is certified organic, and it is refined in steel, preserving the freshness and vivacity of the Sauvignon Blanc.

Ideal for an outdoor lunch or an elegant dinner, this wine pairs beautifully with fish-based dishes or white meats. It's also a great choice to accompany fresh cheeses or vegetarian dishes.
Appellation: Verona Sauvignon IGT
Vintage: 2020
Dosage: Dry
Grape variety: Sauvignon
Region: Veneto (IT), Caprino Veronese (VR)
Refinement: Steel
Serving temperature: 8/10°C
Alcohol content: 13% vol.
The wines of Monte Zovo are the fruit of the work in the 140 hectares of vineyards owned by the Cottini family distributed in the Verona area for the production of Valpolicella, Lugana and Bardolino. Bio-sustainability and technology combined with passion and oenological technique give life to wines of absolute value; each with its own distinct character but all linked by the common pleasantness, elegance and structure.