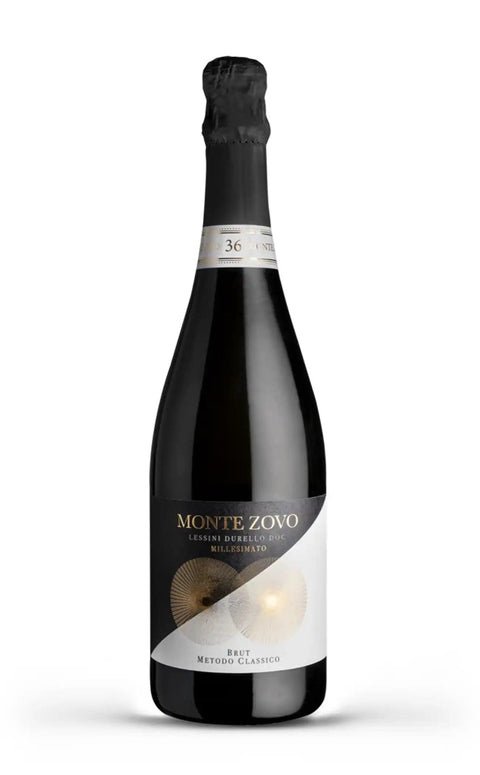 Metodo Classico Brut Millesimato Lessini Durello DOC 2018 - Monte Zovo
Sapid Fragrant Mineral
What do we mean by these definitions? Click HERE to find out!
Immerse yourself in the winemaking experience that is the Metodo Classico Brut Millesimato Lessini Durello DOC by Monte Zovo. This sparkling wine is an ode to the Veneto winemaking tradition, crafted from carefully selected Durella grapes. Its structure is like an enveloping embrace, thanks to a creaminess on the palate that is enlivened by a touch of acidity, typical of the Durella grape. The bouquet is a sensory journey: mineral notes blend in with floral nuances that are almost sapid, creating an irresistible aroma. This wine is the ideal accompaniment for a variety of occasions, from aperitifs to starters. Allow yourself to be seduced by its elegance and complexity, and discover how this wine can elevate every moment.
Denomination: Lessini Durello
Vintage: 2018
Dosage: Brut
Grape variety: Chardonnay
Region: Veneto (IT), Caprino Veronese (VR)
Refinement: 36 months
Serving temperature: 4/6°C
Alcohol content: 12.5% ​​vol.
The wines of Monte Zovo are the fruit of the work in the 140 hectares of vineyards owned by the Cottini family distributed in the Verona area for the production of Valpolicella, Lugana and Bardolino. Bio-sustainability and technology combined with passion and oenological technique give life to wines of absolute value; each with its own distinct character but all linked by the common pleasantness, elegance and structure.