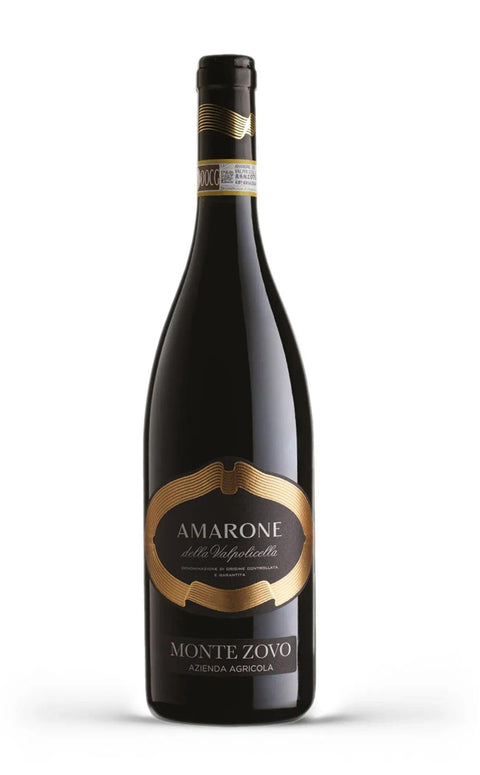 Amarone della Valpolicella DOCG 2006 - Monte Zovo
Elegant Refined by Time Noble
What do we mean by these definitions? Click HERE to find out!
Monte Zovo's Amarone della Valpolicella DOCG 2006 is a wine that has reached a fascinating age, expressing the complexity and depth that only time can confer. The color is a ruby red that has begun to fade towards garnet, an unmistakable sign of a wine that has lived. The olfactory bouquet is a mosaic of ripe aromas such as dried plum, leather and exotic spices. On the palate, its structure is still vigorous, but with tannins smoothed by age, offering a flavor of cherry in alcohol, tobacco and a touch of cocoa. It is the ideal wine for a refined dinner, perhaps paired with game dishes or blue cheeses.
Denomination: Amarone della Valpolicella DOCG
Year: 2006
Dosage: Dry
Grapes: Corvina, Corvinone and Rondinella
Region: Veneto (IT), Caprino Veronese (VR)
Refinement: Oak barrels and barriques
Serving temperature: 16/18°C
Alcohol content: 16% vol.
The wines of Monte Zovo are the fruit of the work in the 140 hectares of vineyards owned by the Cottini family distributed in the Verona area for the production of Valpolicella, Lugana and Bardolino. Bio-sustainability and technology combined with passion and oenological technique give life to wines of absolute value; each with its own distinct character but all linked by the common pleasantness, elegance and structure.