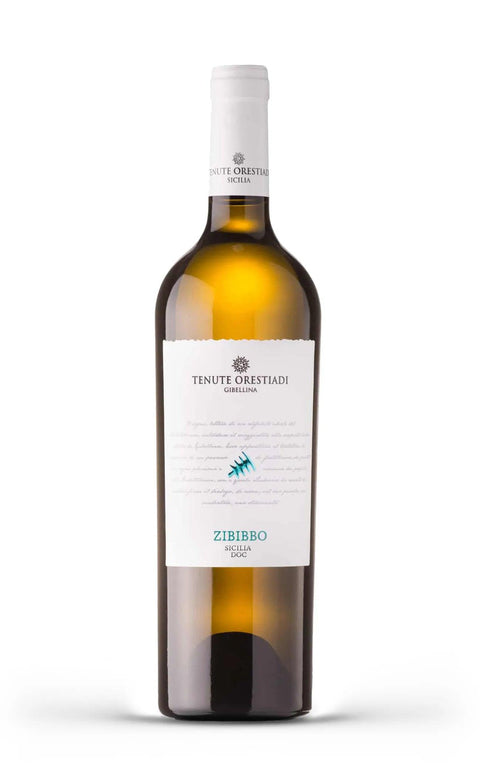 Zibibbo Sicilia DOC 2021 - Tenute Orestiadi
Savory Complex Aromatic
What do we mean by these definitions? Click HERE to find out!
Immerse yourself in the allure of the Zibibbo Sicilia DOC made by Tenute Orestiadi, a white wine that embodies the essence of Sicily. Produced in the island's most beautiful vineyards, this wine stands out for its intense yellow color with greenish reflections. On the nose, it's a riot of floral and fruity aromas, evoking a Sicilian garden in full bloom. Notes of yellow melon and peach harmoniously blend with shades of Sicilian lemon, creating an irresistible bouquet. In the mouth, the structure is well-balanced, with a freshness that invites another sip. Ideal for pairing with seafood dishes or light appetizers, this wine is a true invitation to discover the authentic flavors of Sicily. Allow yourself to be seduced by its elegance and complexity, and discover a wine that is as unique as the land it comes from.
Denomination: Sicily DOC
Vintage: 2021
Dosage: Dry
Grape variety: Zibibbo
Region: Sicily (IT), Gibellina (TP)
Refinement: Steel
Serving temperature: 8/10°C
Alcohol content: 12.5% ​​vol.
Tenute Orestiadi were born in 2008 in the heart of the Belìce Valley in Ghibellina in Sicily, a place where the scents and colors of the Mediterranean meet myth and art. The terroir here is unique, different combinations of soils, microclimates and altitudes give rise to wines that are the result of love and dedication.
Red, white and black earth meet giving the right nuance for each native varietal and are subsequently enhanced to the maximum by skilled hands and high winemaking technology.