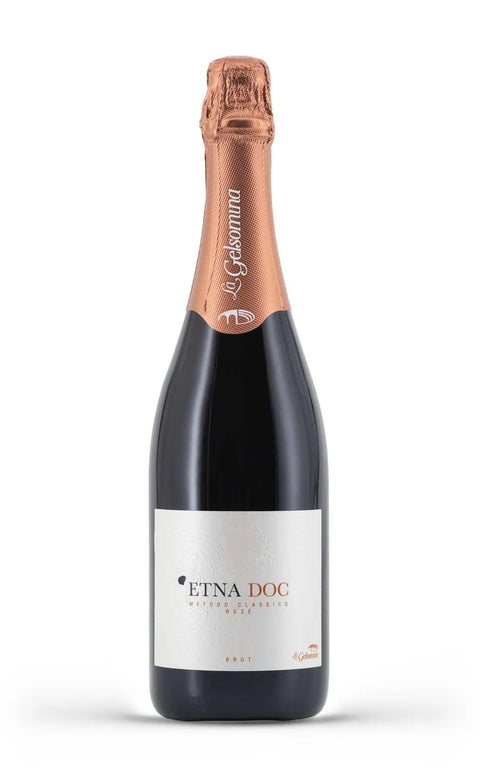 Metodo Classico Etna Rosè Brut DOC - La Gelsomina
Mineral Elegant Creamy
What do we mean by these definitions? Click HERE to find out!
The Metodo Classico Etna Rosè Brut DOC of La Gelsomina is a sparkling wine that embodies the essence of the volcanic slopes of Etna. Made primarily from Nerello Mascalese and Nerello Cappuccio, this wine is an ode to the land of Sicily. Its elegance is evident from the color, a soft pink that evokes the island's sunsets. On the nose, you'll perceive notes of small red fruits and wildflowers, a bouquet that transports you directly to the Etna vineyards. In the mouth, the fine and persistent bubbles dance in a perfect balance between freshness and structure with hints of sapid notes of flint, making this wine ideal for aperitifs or to accompany fish-based dishes. Despite its youth, the wine shows aging potential thanks to its complexity and structure.
Denomination: Etna DOC
Vintage: NV
Dosage: Dry
Grapes: Nerello Mascalese and Nerello Cappuccio
Region: Sicily (IT), Gibellina (TP)
Refinement: 30 months on the lees
Serving temperature: 4/6°C
Alcohol content: 12.5% ​​vol.
La Gelsomina was born on the edge of the Santa Venera stream where Piedimonte Etneo gives way to the County of Mascali, in the small hamlet of Presa located on Etna. From the clayey and lava soil, from the "Gghiara" as the Etna people pronounce it, there are 15 hectares of vineyards, olive groves and orchards that take on the shape of an amphitheater. Here the autochthonous varieties of the volcano Nerello Mascalese, Nerello Cappuccio, Carricante and Catarratto are grown, as well as Moscato dell'Etna. Thanks to careful vinification, quality wines with a strong character are obtained, capable of surprising for their finesse and delicacy.