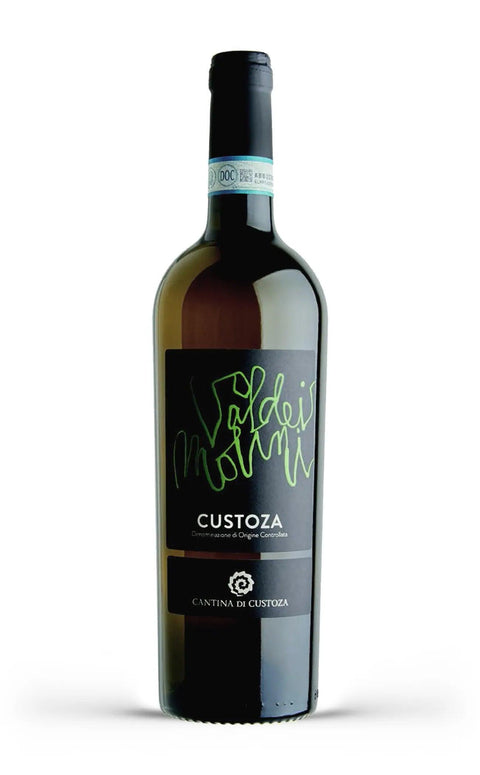 Custoza Val dei Molini DOC 2022 - Cantina di Custoza
Elegant Fresh Fruity
What do we mean by these definitions? Click HERE to find out!
Produced in the morainic hills south of Lake Garda, this wine is an ode to the Venetian land from which it comes. Its olfactory profile is an aromatic bouquet of intense floral and fruity scents, an irresistible invitation to discover its harmonious and delicate flavors. On the palate, the wine is balanced and savory, an enveloping embrace that makes you feel as if you are walking among the vineyards from which it comes. As for pairings, this wine is versatile and pairs splendidly with fish dishes, summer salads, and light appetizers. It is the ideal companion for a romantic sunset dinner or an outdoor picnic with friends.
Denomination: Custoza DOC
Vintage: 2022
Dosage: Dry
Grapes: Tocai Friulano, Garganega, Trebbiano Toscano, Cortese and Chardonnay
Region: Veneto (IT), Sommacampagna (VR)
Refinement: Steel
Serving temperature: 8/10°C
Alcohol content: 12.5% ​​vol.
The Cantina di Custoza, founded in 1968, now has 200 members for about 1000 hectares of vineyards located mainly in the morainic hills south of Lake Garda.
Passing from the vineyard to the table, the wines of Custoza transmit tradition with every sip and best express the territory in which these wines are born and grow. The hard work in the vineyard is enhanced by the use of the most advanced winemaking techniques in the cellar to obtain a unique wine of its kind.