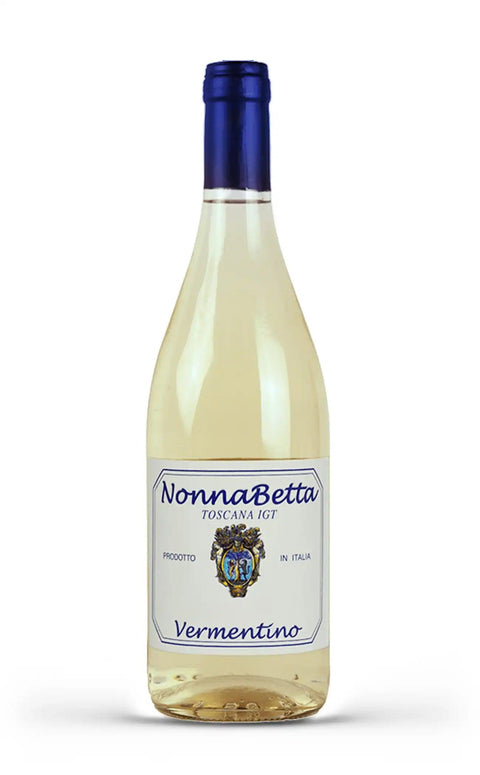 Vermentino Nonna Betta IGT 2020 - La Lecciaia
Sapid Noble Mineral
What do we mean by these definitions? Click HERE to find out!
Produced from Vermentino grapes, this wine stands out for its fruity and floral aromatic profile. On the nose, notes of green apple, peach and white flowers emerge, while on the palate a lively freshness is perceived with a well-balanced acidity which leads to a clean and refreshing finish. After a few months in the bottle, the aroma transforms into minerality and with time in a flavor that makes this wine unique. This wine is ideal for pairing with fish dishes, summer salads and light appetizers. Perfect for a summer day at the beach or an outdoor lunch with friends.
Denomination: Vermentino IGT
Vintage: 2020
Dosage: Dry
Grape variety: Chardonnay
Region: Tuscany (IT), Montalcino (SI)
Refinement: Steel
Serving temperature: 8/10°C
Alcohol content: 13% vol.
Fattoria La Lecciaia was founded by Mauro Pacini in 1983 in Montalcino and covers 60 hectares, 15 of which are vineyards. At the beginning of the 2000s the family bought another property in Maremma in the Montecucco appellation, the company was then enriched by another 16 hectares of vineyards. The marvelous main cellar is always that of Montalcino set around the Manapetra vineyard from which the precious Cru produced by the company derives. The grapes are best valued thanks to careful and meticulous care during the vinification and the wine is subsequently embellished by years of aging in wood. The result is genuine wines that respect tradition with a modern imprint: structured reds with soft and velvety tannins over time, elegant fruity bouquets and remarkable and persistent palate.