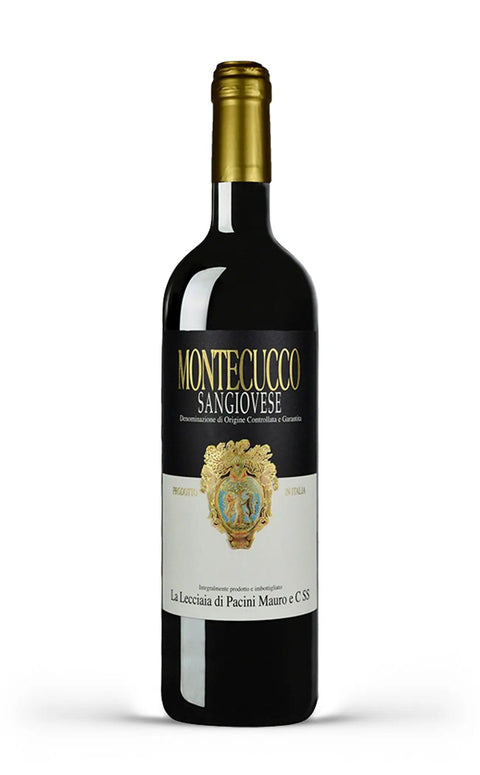 Rosso Montecucco DOC 2013 - La Lecciaia
Refined by Time Complex Noble
What do we mean by these definitions? Click HERE to find out!
Rosso Montecucco DOC 2013 by La Lecciaia is a wine that embodies the essence of Tuscany, in particular the Montalcino region. This wine is a blend of Sangiovese, Merlot and Cabernet Sauvignon. Winemaking is a meticulous process that makes the most of the grapes. The refinement takes place in oak barrels, giving the wine soft and velvety tannins that evolve over time. The result is a genuine wine that respects tradition but with a modern imprint, elegant fruity bouquets and a remarkable and persistent palate. Ideal to be enjoyed on special occasions, it pairs beautifully with red meats and mature cheeses. A surprising wine for the quality and price offered.
Denomination: Montecucco Rosso DOC
Vintage: 2013
Dosage: Dry
Grapes: Sangiovese, Merlot and Cabernet Sauvignon
Region: Tuscany (IT), Montalcino (SI)
Refinement: Oak vats
Serving temperature: 16/18°C
Alcohol content: 13.5% vol.
Fattoria La Lecciaia was founded by Mauro Pacini in 1983 in Montalcino and covers 60 hectares, 15 of which are vineyards. At the beginning of the 2000s the family bought another property in Maremma in the Montecucco appellation, the company was then enriched by another 16 hectares of vineyards. The marvelous main cellar is always that of Montalcino set around the Manapetra vineyard from which the precious Cru produced by the company derives. The grapes are best valued thanks to careful and meticulous care during the vinification and the wine is subsequently embellished by years of aging in wood. The result is genuine wines that respect tradition with a modern imprint: structured reds with soft and velvety tannins over time, elegant fruity bouquets and remarkable and persistent palate.