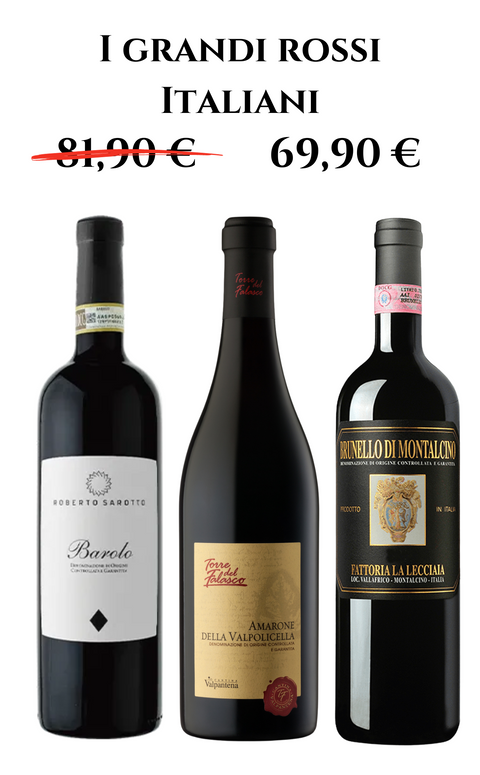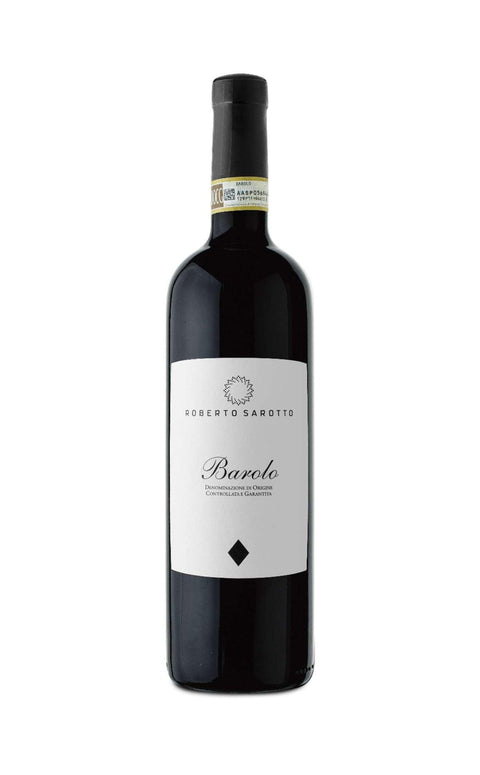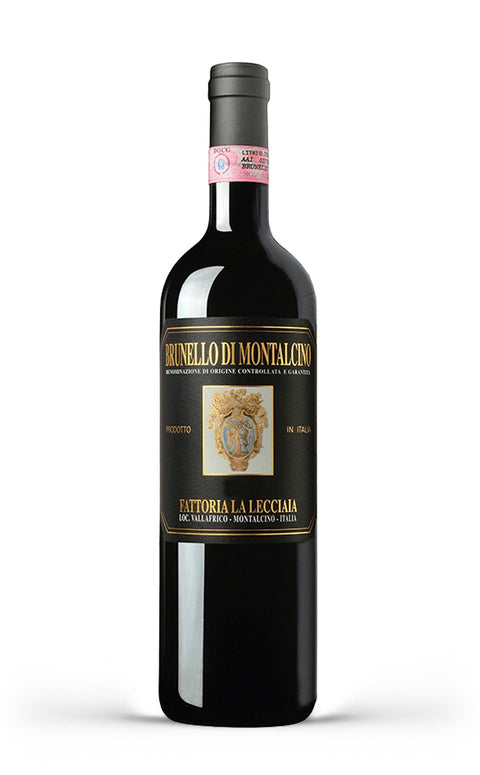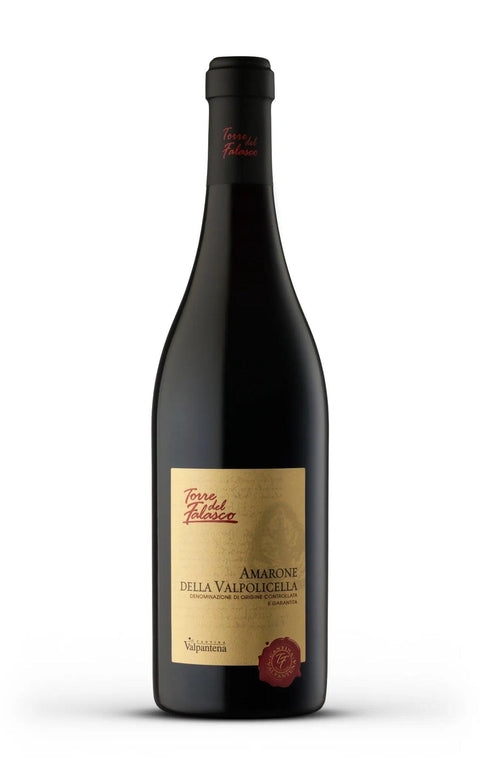 Tasting box | The Greatest Reds of Italy
Noble Elegant Complex
$78.00
$91.00
you save $13.00
What do we mean by these definitions? Click HERE to find out!
Unsure of what to choose? Allow us to ensure you make a splendid impression in your own home, at an excellent price!

This tasting box will introduce you to the three great reds of Italy: Barolo, Brunello, and Amarone. Be captivated by the finest offerings from the Nebbiolo, Sangiovese, and Corvina grapes, the highest quality at an unparalleled offer. This selection of wines, marked by character and elegance, is a tribute to the magnificence of the red grape varietals that epitomize Italian winemaking. Each bottle has been meticulously chosen by us Vinai del Borgo, who have decades of experience and a profound passion for wine.

This box contains:
- Barolo DOCG Roberto Sarotto x 1 bottle 0,75
A Barolo that is a tribute to the grandeur of Nebbiolo, King of wines and wine of Kings. With a color that captures the eye and a bouquet that enchants the nose, this wine is a sensory journey. Each sip is a grand finale, long and memorable. Perfect for elevating dinners featuring dishes like braised meats and roasts.
- Brunello di Montalcino DOCG Fattoria La Lecciaia x 1 bottle 0,75
A Brunello that is the quintessence of robustness and elegance. With a long maturation that gives it an irresistible character, this wine is an invitation to discover the depth of Sangiovese. An ideal companion for meat dishes and aged cheeses, and a wine that promises to age gracefully.
- Amarone della Valpolicella DOCG Az. Vinicola Farina x 1 bottle 0,75
This Amarone is a true spectacle of elegance and complexity. With a bouquet that's a symphony of aromas and a structure that balances power and finesse, it's the wine that makes you pause to savor every single sip. Ideal for special occasions and dinners featuring red meats and aged cheeses. Try it as meditation wine.