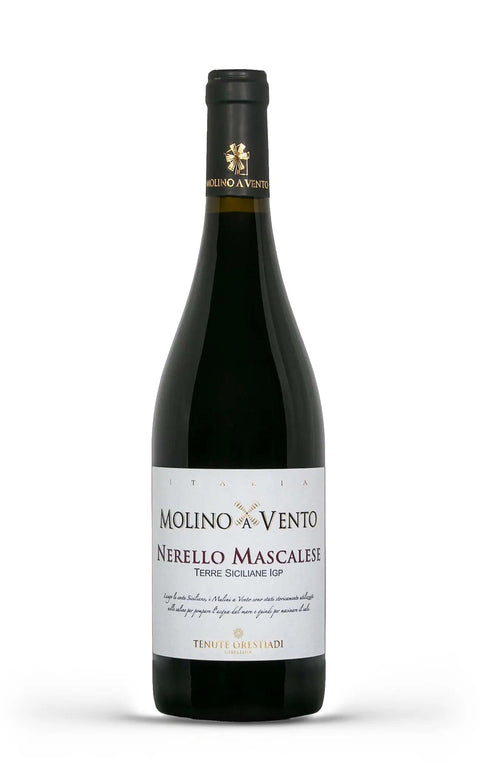 Nerello Mascalese Terre Siciliane IGP 2020 - Tenute Orestiadi
Balanced Soft Fruity
$8.00
$10.00
you save $2.00
What do we mean by these definitions? Click HERE to find out!
Made from Nerello Mascalese grapes, this wine is an ode to the volcanic soil from which it originates. On the nose, it releases intense aromas of small red fruits, licorice, and spices. On the palate, it is soft, with a balanced structure and a persistent finish. This wine is ideal for pairing with red meat dishes and aged cheeses, but it's also perfect for romantic evenings under the stars.
Denomination: Nerello Mascalese Terre Siciliane IGP
Vintage: 2020
Dosage: Dry
Grape variety: Nerello Mascalese
Region: Sicily (IT), Gibellina (TP)
Refinement: Steel and wood
Serving temperature: 16/18°C
Alcohol content: 13.5% vol.
Tenute Orestiadi were born in 2008 in the heart of the Belìce Valley in Ghibellina in Sicily, a place where the scents and colors of the Mediterranean meet myth and art. The terroir here is unique, different combinations of soils, microclimates and altitudes give rise to wines that are the result of love and dedication.
Red, white and black earth meet giving the right nuance for each native varietal and are subsequently enhanced to the maximum by skilled hands and high winemaking technology.