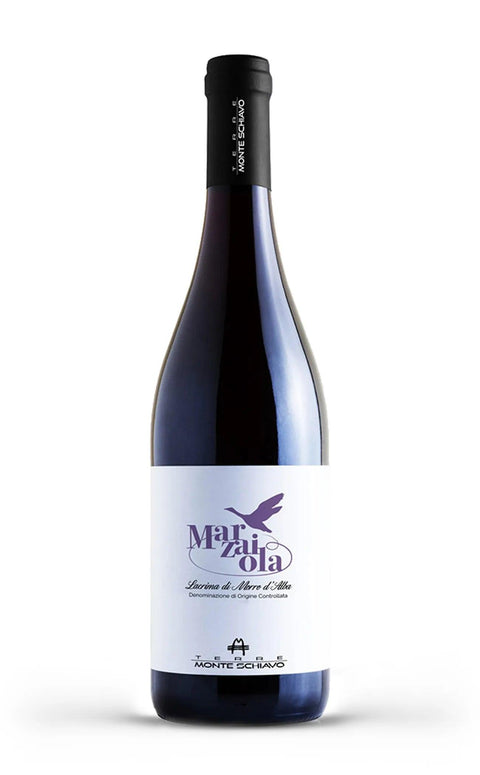 Lacrima di Morro d'Alba Marzaiola DOC 2020 - Pieralisi
Elegant Fruity Floral
What do we mean by these definitions? Click HERE to find out!
Born from the passion and expertise of the Pieralisi family, the Lacrima di Morro d'Alba Marzaiola DOC embodies the essence of the Marche region, particularly the area of Maiolati Spontini. This wine is the result of modern and meticulous winemaking, combined with skilled vineyard work. The grape variety is Lacrima, a vine that thrives in these lands. Refined in steel, this contributes to preserving its freshness and liveliness. Served at the ideal temperature of 14-16°C, it reveals a complex olfactory profile, with notes of red fruits and dried flowers. It pairs magnificently with meat dishes and aged cheeses but is equally sublime when enjoyed alone, perhaps on an intimate evening.
Denomination: Lacrima di Morro d'Alba DOC
Vintage: 2020
Dosage: Dry
Grape variety: Lacrima
Region: Marche (IT), Maiolati Spontini (AN)
Refinement: Steel
Serving temperature: 14/16°C
Alcohol content: 13% vol.

The Tenute Pieralisi farm has been owned by the homonymous family of winemakers from the Marche region since the 1960s and was born in 1976 with the foundation of Monte Schiavo in the heart of the classic Verdicchio Castello di Jesi production area. Today, the organic-run company can count on 103 hectares of vineyards and 48 hectares of olive groves.
The vinification, modern and attentive to the smallest detail, together with the skilful work in the vineyards are the ingredients for obtaining wines of absolute quality.