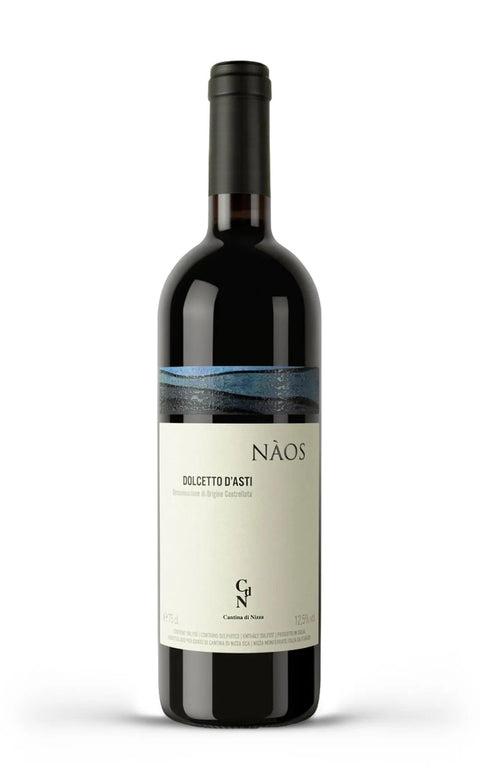 Dolcetto d'Asti DOC Naos 2022 - Cantina di Nizza
Balanced Fresh Fruity
What do we mean by these definitions? Click HERE to find out!
This wine is an ode to the land of Piedmont, with a ruby-red color that caresses the eye and violet reflections that capture the soul. On the nose, it's a bouquet of violet and cherry, a delicate yet extremely pleasant and personal aroma. There is no trace of aging in wood, making it genuine and straightforward. On the palate, the wine is dry, fresh, and pleasantly soft, a velvety embrace that invites a second sip. The soil of the vineyards contributes to this complex profile, making each sip a journey through the hills of Piedmont. As for pairings, this wine is as versatile as a painter with a color palette. It pairs perfectly with appetizers, white meats, and soft cheeses.
Denomination: Dolcetto d'Asti DOC
Vintage: 2022
Dosage: Dry
Grape variety: Dolcetto
Region: Piedmont (IT), Nizza Monferrato (AT)
Refinement: Steel
Serving temperature: 16/18°C
Alcohol content: 12.5% ​​vol.
Founded in 1955, the Cantina di Nizza is made up of 200 members for 600 hectares of vineyards located on the hills around Nizza Monferrato. The winery's goal is to transform the fruit of the sacrifices of its members into wines capable of satisfying every palate: from fresh Barbera to his majesty Nizza. The large and unique "heritage" of vineyards and the careful selection of the grapes to be delivered, together with a careful and modern vinification, gives life to unique wines that speak of the territory.