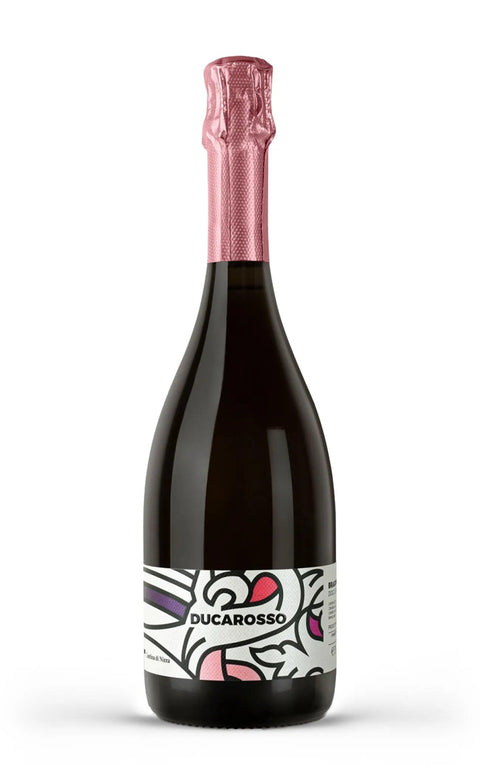 Brachetto d'Acqui Spumante DOCG Ducarosso 2020 - Cantina di Nizza
Elegant Floral Fruity
What do we mean by these definitions? Click HERE to find out!
Brachetto d'Acqui Spumante DOCG Ducarosso from Cantina di Nizza it is a wine that captures the essence of its terroir, this sparkling ruby-red nectar is like a stolen kiss under a starry sky. With an olfactory profile that evokes rose petals and berries, Ducarosso is an ode to sweetness and aroma. Produced exclusively from Brachetto grapes, this wine is the epitome of Piedmontese elegance. Ideal for romantic moments or celebrations, it pairs splendidly with chocolate desserts or fresh fruit.
Denomination: Brachetto d'Acqui DOCG
Vintage: 2020
Dosage: Sweet
Grape variety: Brachetto d'Acqui
Region: Piedmont (IT), Nizza Monferrato (AT)
Refinement: Steel
Serving temperature: 8/10°C
Alcohol content: 6.5% vol.
Founded in 1955, the Cantina di Nizza is made up of 200 members for 600 hectares of vineyards located on the hills around Nizza Monferrato. The winery's goal is to transform the fruit of the sacrifices of its members into wines capable of satisfying every palate: from fresh Barbera to his majesty Nizza. The large and unique "heritage" of vineyards and the careful selection of the grapes to be delivered, together with a careful and modern vinification, gives life to unique wines that speak of the territory.