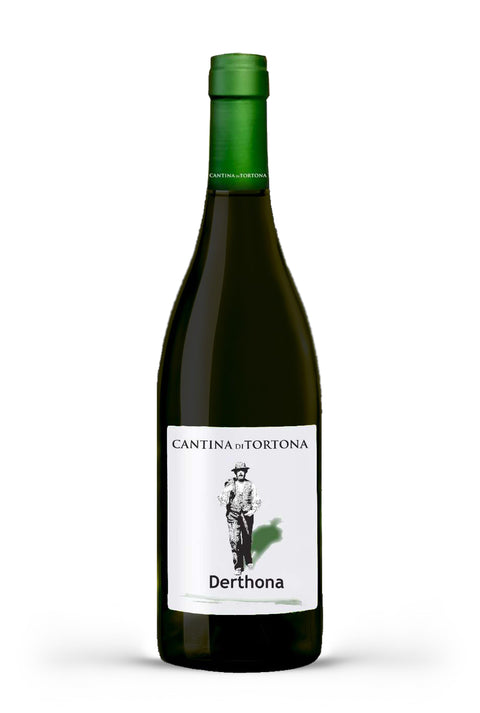 Timorasso Derthona Colli Tortonesi DOC 2021 - Cantina di Tortona
Exuberant Noble Complex
What do we mean by these definitions? Click HERE to find out!
Immerse yourself in the intoxicating charm of Timorasso Derthona Colli Tortonesi DOC, a masterful creation by Cantina di Tortona. This full-bodied white wine is a hymn to tradition and innovation, a harmonious marriage between sapidity and freshness. At the first sip, you will find yourself enveloped by notes of citrus and tropical fruits, a bouquet that evokes summer landscapes and sea breezes. The aging partly in wooden barrels and partly in stainless steel and ceramic adds a structural complexity that is as captivating as it is balanced. This wine is like a symphony, each note contributing to a taste experience that is long and persistent. Ideal for pairing with seafood dishes or aged cheeses, it is a wine that not only tells a story but invites you to become part of it. Discover the magic of Timorasso Derthona and let yourself be seduced by its timeless elegance.
Denomination: Colli Tortonesi DOC
Vintage: 2021
Dosage: Dry
Grape variety: Timorasso
Region: Piedmont (IT), Tortona (AL)
Refinement: Steel
Serving temperature: 6/8°C
Alcohol content: 14.5% vol.
The winery has a long and significant history that began in 1931 when a group of thirty-eight vineyard owners, who owned medium and large-sized companies, founded the winery and built its first building. The founders were farmers from various municipalities in the Tortonese area, with Enot. Romolo Vimercati as the direct architect of the foundation. Starting from the 1960s, the winery has dedicated its strength and prestige to obtaining recognition for the quality of local wine through the controlled designation of origin (DOC). The production of wines of excellent quality has always been a priority in the long history of the winery and can be pursued with even greater rigor and awareness. The microclimate of the Colli Tortonesi denomination area, in the southeast of Piedmont, along with the extraordinary vocation of the soils for the production of high-quality wines, have created a harmony that is reflected in the DERTHONA TIMORASSO, BARBERA, CROATINA, and CORTESE wines.
Every sip of wine tells the story of the sun, the wind, and the land of these hills.