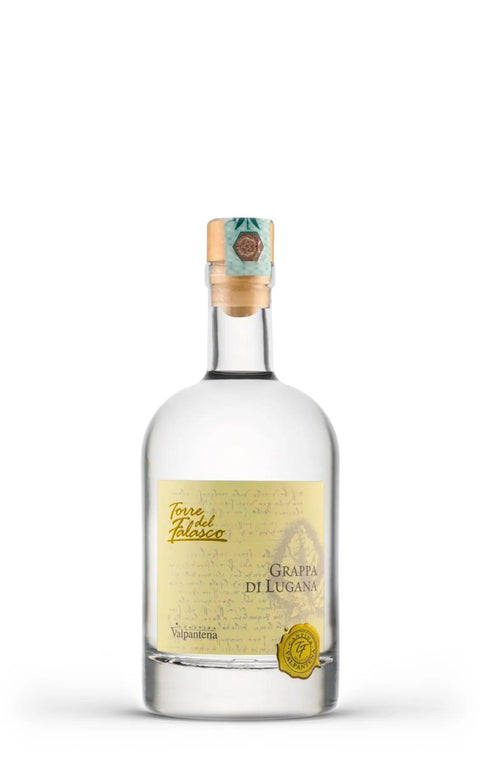 Grappa di Lugana Torre del Falasco (500ml) - Cantina Valpantena
Exuberant Noble Fruity
What do we mean by these definitions? Click HERE to find out!
Obtained from the discontinuous distillation in copper stills of the pomace of Trebbiano di Lugana, this grappa is a hymn to Italian tradition. Its appearance is of a perfectly clear and transparent water color. On the nose, you will perceive enveloping and penetrating notes of ripe fruit and spices, enhanced by its olfactory potency. On the palate, it reveals itself as a moderately dry, clean, savory grappa with remarkable persistence. Ideal for concluding an elegant dinner or accompanying a meditative evening.
Denomination: Grappa of Lugana
Vintage: NV
Dosage: Dry
Grape variety: Trebbiano di Lugana
Region: Veneto (IT), Quinto (VR)
Refinement: -
Serving temperature: 16/18°C
Alcohol content: 43% vol.
Cantina Valpantena brings together about 250 members for 750 hectares of vineyards and over 150 oil producing companies in the Verona area. Today it represents a unique and well-established reality for quality in the Vapolicella area, in particular in the Valpantena area.
In the cellar, the skilful work of the members in the vineyard meets the most advanced winemaking technologies, giving life to wines of the highest quality and structure that fully reflect the magnificent territory from which they derive.