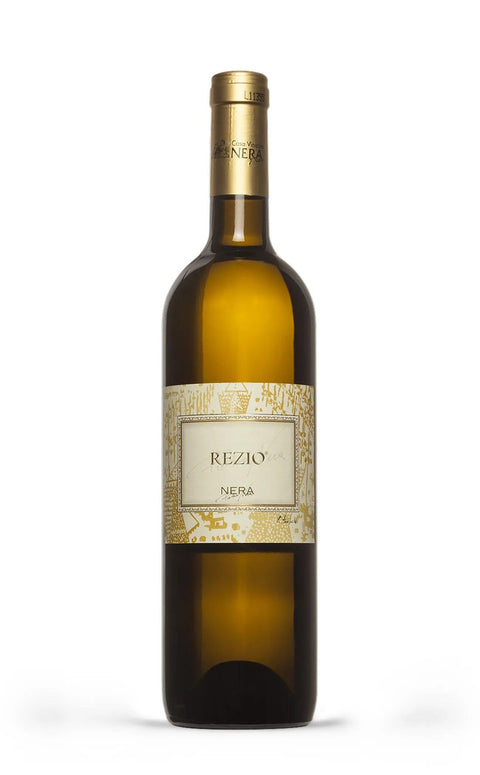 Bianco Alpi Retiche Rezio IGT 2018 - Pietro Nera
Noble Complex Mineral
What do we mean by these definitions? Click HERE to find out!
The Bianco Alpi Retiche Rezio IGT by Pietro Nera is A wine that embodies artisan craftsmanship and heroic viticulture. Produced in Valtellina, in the Chiuro region, this wine is a triumph of Nebbiolo, Chardonnay, and Incrocio Manzoni. The aging in small oak barrels lends the wine a complexity that is as captivating as the history of the Pietro Nera winery, a stronghold of Valtellina with over 70 years of history. Visually, the wine presents itself with a luminosity that captures both the eye and the soul. On the nose, it's a journey through a garden of aromas, a mix of fruit and florality that meld into an irresistible bouquet. On the palate, the wine is an explosion of flavors, a perfect balance between acidity and sweetness, leaving a lingering and memorable aftertaste. This wine is ideal for an elegant dinner, perhaps a porcini mushroom risotto or a grilled fish dish. It's a wine that you don't just drink; you live it, an experience that goes beyond the simple act of drinking.
Denomination: Rhaetian Alps IGT
Vintage: 2018
Dosage: Dry
Grapes: Nebbiolo, Chardonnay and Incrocio Manzoni
Region: Lombardy (IT), Chiuro (SO)
Refinement: Small oak barrels
Serving temperature: 8/10°C
Alcohol content: 12.5% ​​vol.
With over 70 years of history, the Pietro Nera winery is one of the most important and prestigious wineries in Valtellina. Work in the vineyard is one of the main factors for the creation of great wines and in Valtellina there is so much work, so much so that it can be defined as heroic viticulture. Decades of tradition, combined with rigorous attention in the cellar, lead to an extraordinary result: Pietro Nera's wines.