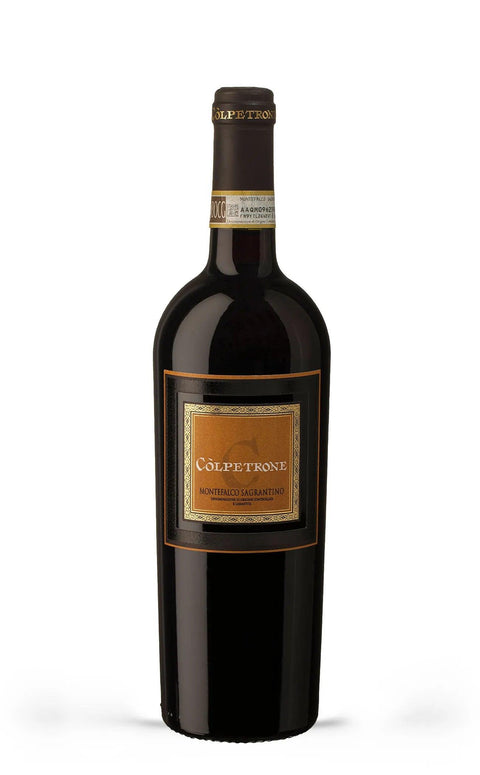 Montefalco Sagrantino Memoira DOCG 2013 - Còlpetrone
Complex Tannic Noble
What do we mean by these definitions? Click HERE to find out!
Immerse yourself in the sensory experience that is Còlpetrone's Montefalco Sagrantino Memoira DOCG. This wine is an ode to the land of Umbria, boldly expressing its identity through an intense ruby red hue that captures the eye. On the nose, it unfolds a broad bouquet of red fruits, spices, and a subtle hint of vanilla, dried fruits, and chocolate. On the palate, the structure is like an enveloping hug; fresh yet powerful, with spicy tannins adding fascinating complexity. This wine is like a symphony in a bottle, with each sip telling a story of passion, tradition, and artisanal craftsmanship. Ideal for pairing with red meats and aged cheeses, this is a wine you don't just taste but live. Discover the magic of true Sagrantino, a wine that is as much a work of art as it is a wonderful sip.
Denomination: Montefalco Sagrantino DOCG
Vintage: 2013
Dosage: Dry
Grape variety: Sagrantino
Region: Umbria (IT), Gualdo Cattaneo (PG)
Refinement: French oak barriques
Serving temperature: 16/18°C
Alcohol content: 14.5% vol.
Còlpetrone is one of the most important realities in the Montefalco DOCG area located in an area in the center of Umbria. In recent years, the winery has been able to establish itself with wines of great complexity and modernity.
Sagrantino, an ancient vine and the main actor of this wine-growing area, is best valued thanks to a careful vinification, careful and respectful of tradition and sustainability. A structured wine, with a large body, long-lived and delicate, worthy of being counted among the best of the Italian peninsula.