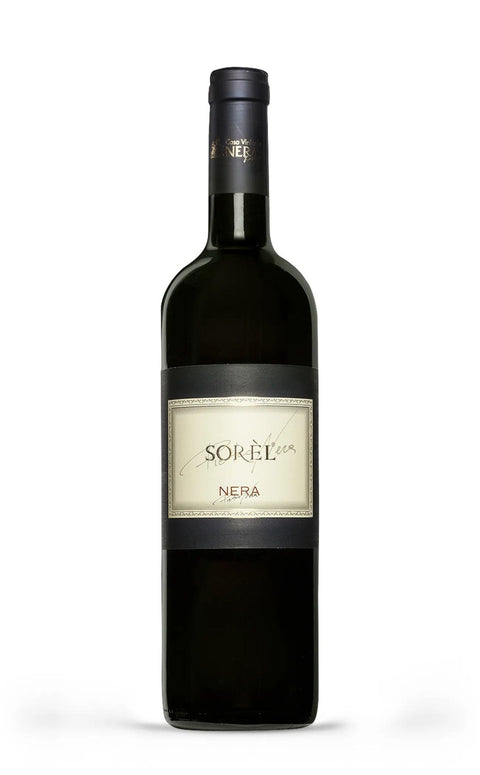 Rosso Alpi Retiche Sorel IGT 2015 - Pietro Nera
Exuberant Spicy Fruity
What do we mean by these definitions? Click HERE to find out!
Imagine finding yourself in a centuries-old cellar, where the wood of the barrels whispers stories of past harvests. This is where Rosso Alpi Retiche Sorel IGT by Pietro Nera is born. Produced in Lombardy, in the specific region of Chiuro, this wine is a perfect blend of Nebbiolo and Cabernet Sauvignon. The grapes grow in vineyards that can be defined as examples of "heroic viticulture," where each cluster is a testament to hard work and passion. Its maturation in French oak barrels gives it an unmistakable character. At first glance, the wine presents itself with a deep ruby red color. On the nose, you perceive notes of ripe red fruits, spices, and a touch of vanilla. In the mouth, the complexity unfolds in layers: first the fruits, then the spices, and finally a lingering aftertaste that invites another sip. Ideal for an elegant dinner, it pairs splendidly with red meats, aged cheeses, and traditional Italian dishes.
Denomination: Rhaetian Alps IGT
Vintage: 2015
Dosage: Dry
Grapes: Nebbiolo and Cabernet Sauvignon
Region: Lombardy (IT), Chiuro (SO)
Refinement: French oak barriques
Serving temperature: 16/18°C
Alcohol content: 13.5% vol.
With over 70 years of history, the Pietro Nera winery is one of the most important and prestigious wineries in Valtellina. Work in the vineyard is one of the main factors for the creation of great wines and in Valtellina there is so much work, so much so that it can be defined as heroic viticulture. Decades of tradition, combined with rigorous attention in the cellar, lead to an extraordinary result: Pietro Nera's wines.