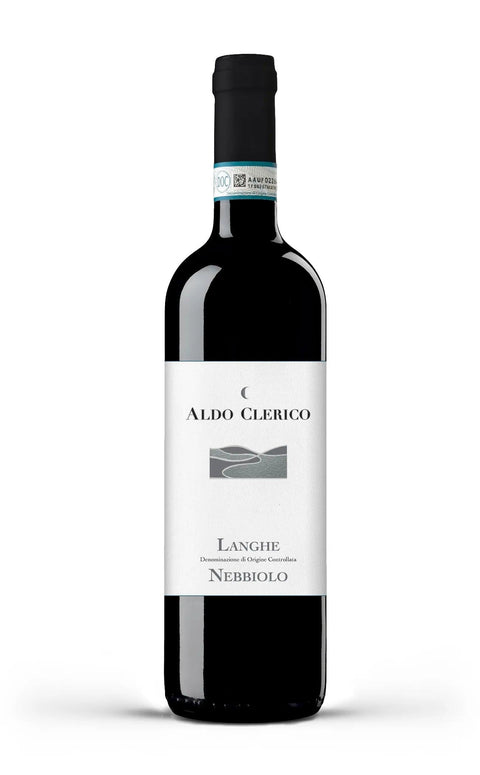 Langhe Nebbiolo DOC 2020 - Aldo Clerico
Full-bodied Elegant Complex
What do we mean by these definitions? Click HERE to find out!
The Langhe Nebbiolo DOC by Aldo Clerico is a wine that captures the essence of Piedmont in every sip. Produced in the heart of Monforte d'Alba, this wine is a tribute to craftsmanship and tradition. Its robe is of an intense ruby red, almost as if capturing the region's sunsets in its hue. On the nose, you'll find notes of ripe red fruits, spices, and a touch of wet earth, like a walk through the vineyards after a summer rain. On the palate, the wine is structured yet elegant, with soft tannins that embrace your taste buds and a freshness that makes it incredibly drinkable. Despite its youth, it shows considerable aging potential. This is a wine that pairs splendidly with red meats, aged cheeses, and occasions where conviviality is at the heart of the table.
Denomination: Langhe Nebbiolo DOC
Vintage: 2020
Dosage: Dry
Grape variety: Nebbiolo
Region: Piedmont (IT), Monforte d'Alba (CN)
Refinement: Barriques
Serving temperature: 16/18°C
Alcohol content: 14.5% vol.
The Aldo Clerico winery is located in Monforte d'Alba in the heart of Barolo. It was born in 2004 when Aldo Clerico decided to make use of his experience, gained after years of work in the most prestigious wineries of Monforte, by opening his own farm. The hectares owned are 6, mostly located in Monforte d'Alba and a smaller part in Monchiero. The careful management of the vineyard together with the modern winemaking techniques adopted in the cellar give life to fine and quality wines, with an out of the ordinary elegance.