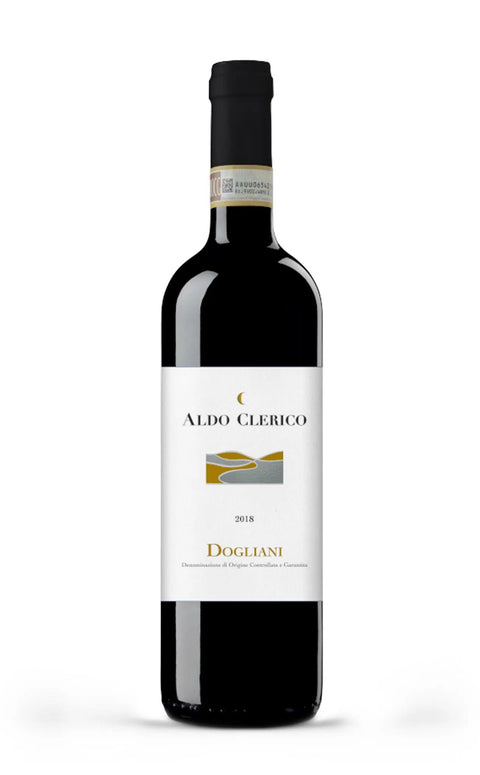 Dogliani DOCG 2022 - Aldo Clerico
Exuberant Fresh Fruity
What do we mean by these definitions? Click HERE to find out!
Immerse yourself in the intoxicating allure of Aldo Clerico's Dogliani DOCG, a wine that epitomizes the very essence of Piedmont. Produced in the heart of Monforte d'Alba, this wine pays homage to the Dolcetto grape, native to the Langhe region. At first glance, the deep ruby red color captures your attention, while violet reflections add a touch of mystery. On the nose, the bouquet is a sensory journey: ripe red fruit notes mingle with spicy and earthy nuances, creating a striking olfactory profile. On the palate, the structure is full-bodied, supported by soft tannins that provide balance and persistence. A wine that is as much a pleasure for the palate as it is an authentic expression of its terroir. Ideal for pairing with hearty dishes like roasts and aged cheeses, it is a wine that invites you to discover and appreciate authentic Italian flavors. Allow yourself to be seduced by its elegance and intensity.
Denomination: Dogliani DOCG
Vintage: 2022
Dosage: Dry
Grape variety: Dolcetto
Region: Piedmont (IT), Monforte d'Alba (CN)
Refinement: Steel
Serving temperature: 16/18°C
Alcohol content: 13% vol.
The Aldo Clerico winery is located in Monforte d'Alba in the heart of Barolo. It was born in 2004 when Aldo Clerico decided to make use of his experience, gained after years of work in the most prestigious wineries of Monforte, by opening his own farm. The hectares owned are 6, mostly located in Monforte d'Alba and a smaller part in Monchiero. The careful management of the vineyard together with the modern winemaking techniques adopted in the cellar give life to fine and quality wines, with an out of the ordinary elegance.