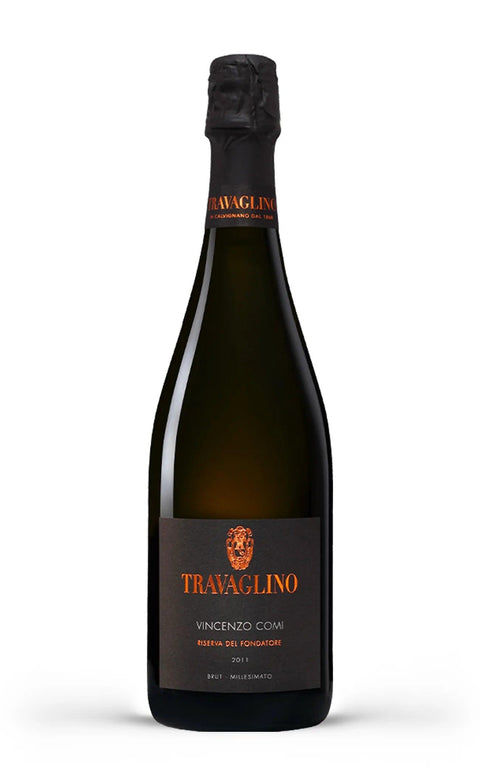 Metodo Classico Brut Vincenzo Comi Oltrepò Pavese DOCG 2011 - Travaglino
What do we mean by these definitions? Click HERE to find out!
Denomination: Oltrepo' Pavese Classic Method DOCG
Vintage: 2011
Dosage: Brut
Grape variety: Pinot Noir
Region: Lombardy (IT), Calvignano (PV)
Refinement: 60 months on the lees
Serving temperature: 4/6°C
Alcohol content: 13% vol.
Tenuta Travaglino is one of the most historic companies in Oltrepo' Pavese which has its origins in the Middle Ages and can currently count up to 80 hectares of cultivated vineyards on the 300 hectares of property. Tradition and history are the watchwords of the Comi family which for five generations in Calvignano has been trying to bring Pinot Noir and Riesling, heritage of Oltrepo' Pavese, to the highest levels.