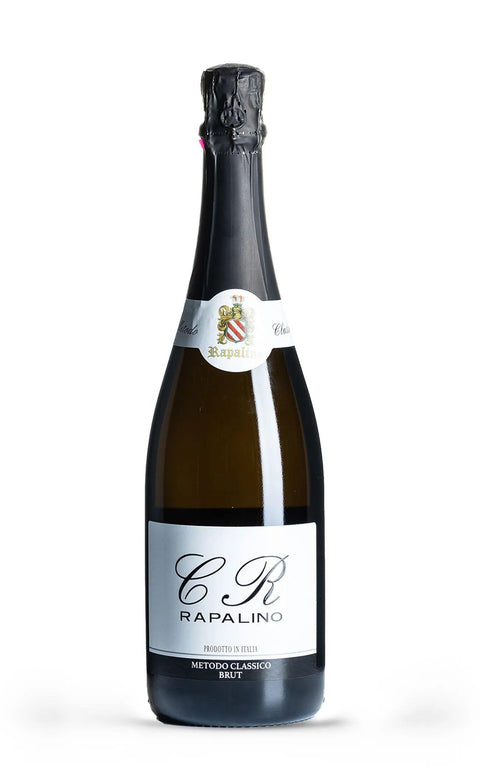 Metodo Classico Brut CR - Rapalino
Fragrant Aromatic Floral
What do we mean by these definitions? Click HERE to find out!
This white wine, classic brut method, is produced from Moscato grapes in the Moscato d'Asti area. In the glass, the wine has a crystalline, straw yellow color. On the nose, it is floral and complex, with a fine, persistent and elegant bubble. The aromatic framework is a combination of important floral and aromatic scents, vibrant and persistent when tasted. The bubbles complete the portrait, offering a long and broad finish that recalls the characteristic aromatic notes of the vine.
Denomination: Classic Method
Vintage: NV
Dosage: Brut
Grape variety: Moscato d'Asti
Region: Piedmont (IT), Neviglie (CN)
Refinement: 24 months on the lees
Serving temperature: 6/8°C
Alcohol content: 13.5% vol.
The Rapalino winery is a small family-run farm, managed by the brothers Claudio and Marco, helped by their father Giorgio. The vineyards are located in Alba, Treiso, Neviglie and Moscato in Mango and Camo. A great attention to the tradition carried out first in the vineyard and then in the cellar, in order to ensure the highest quality of each single bottle.