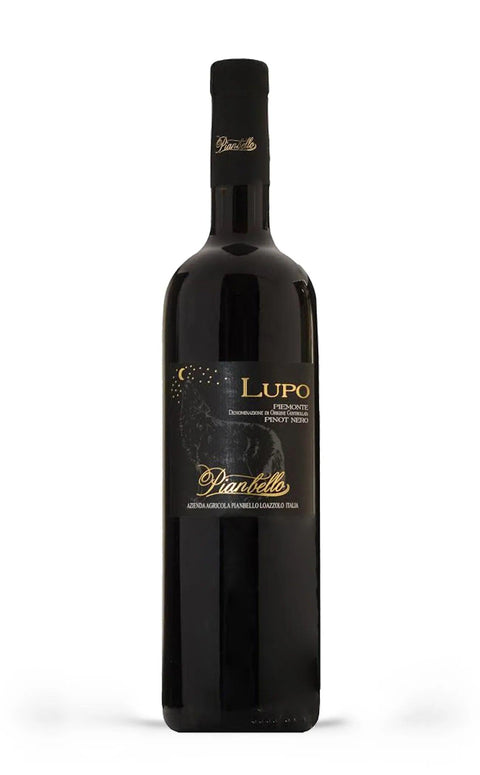 Pinot Nero Lupo Piemonte DOC 2019 - Pianbello
Balanced Elegant Soft
What do we mean by these definitions? Click HERE to find out!
Discover Pianbello's Pinot Nero Lupo Piemonte DOC, a wine that embodies the essence of Piedmont in every drop. Produced with Pinot Noir grapes grown in the lush hills of Loazzolo, this wine is a tribute to the winemaking tradition of the region. Visually, the wine boasts an intense ruby red color that foreshadows a rich olfactory bouquet of ripe red fruits, spices, and light woody notes, thanks to aging in barriques. On the palate, the wine is as full-bodied as a symphony, with soft and well-balanced tannins accompanying flavors of wild plum and blackberry. The experience concludes with a long and pleasantly spicy finish, making this wine the ideal pairing for red meat dishes and aged cheeses. Allow yourself to be seduced by the harmony and complexity of this wine, a true jewel of Piedmont.
Denomination: Piedmont DOC
Vintage: 2019
Dosage: Dry
Grape variety: Pinot Noir
Region: Piedmont (IT), Loazzolo (AT)
Refinement: Barriques
Serving temperature: 16/18°C
Alcohol content: 14% vol.
The Pianbello Farm owned by the brothers Mario and Pietro Cirio is located in the Langa Astigiana in Loazzolo. The Cirio family is dedicated to the cultivation of Moscato, Chardonnay and Pinot Noir. In the cellar, located at an altitude of 400m, the wine is made starting from particular attention to the care of the vineyards, some of which are "heroic" located at an altitude of 550/650m altitude. Of absolute quality is their production of Alta Langa, Pinot Noir and Loazzolo DOC (one of the smallest DOCs in Italy).