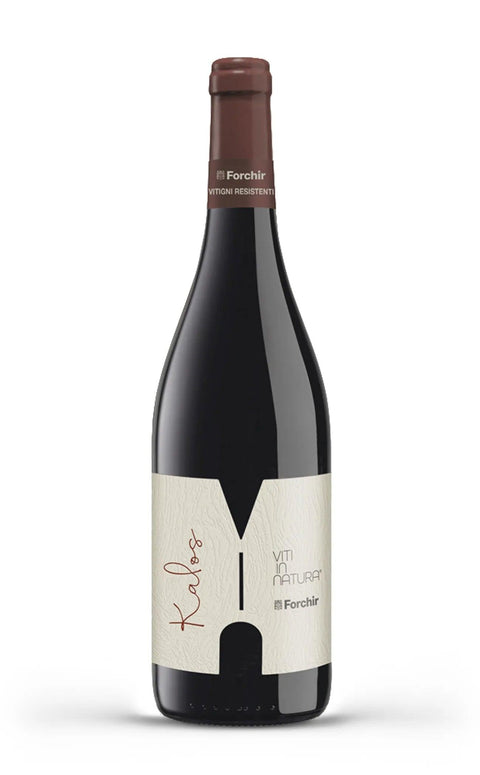 Rosso Kalòs IGT 2020 - Forchir
Elegant Spicy Fruity
What do we mean by these definitions? Click HERE to find out!
In the heart of Friuli Venezia Giulia, in Camino al Tagliamento, stands the Forchir winery, a bastion of sustainability and innovation. The Rosso Kalòs IGT is a hymn to the land from which it comes, a harmonious blend of Cabernet Eidos and Merlot Korus. The winery, owned by the Bianchini family, uses only steel for winemaking, in line with a company philosophy that excludes the use of sulfur dioxide. Visually, the wine presents itself with an intense ruby hue, as if wanting to capture the essence of the Friulian sunset. On the nose, fruity and spicy notes are perceived, a bouquet that evokes the complexity of the terroir. In the mouth, the wine is a sensory journey: structured, balanced, with a persistent finish that leaves an indelible imprint. For a complete gastronomic experience, pair it with robust dishes such as meat roasts or aged cheeses. It is the ideal wine for a romantic dinner or a gathering among friends who appreciate good food.
Denomination: Rosso IGT
Vintage: 2020
Dosage: Dry
Grapes: Cabernet Eidos and Merlot Korus
Region: Friuli Venezia Giulia (IT), Camino al Tagliamento (UD)
Refinement: Steel
Serving temperature: 16/18°C
Alcohol content: 12.5% ​​vol.
Forchir is one of the main realities in Friuli and can count on 230 hectares of owned vineyards located in Camino al Tagliamento (UD) and Spilinbergo (PN). The company is owned by the Bianchini family who firmly believe in the use of technology to obtain a more sustainable and natural product.
In the newly built zero impact cellar, only steel is used for winemaking as a company philosophy. The production takes place without the use of sulfur dioxide and the bottling takes place in compliance with the best wine conservation methods.
The excellent wines produced are the maximum representation of its grape variety and the genuineness of its territory.