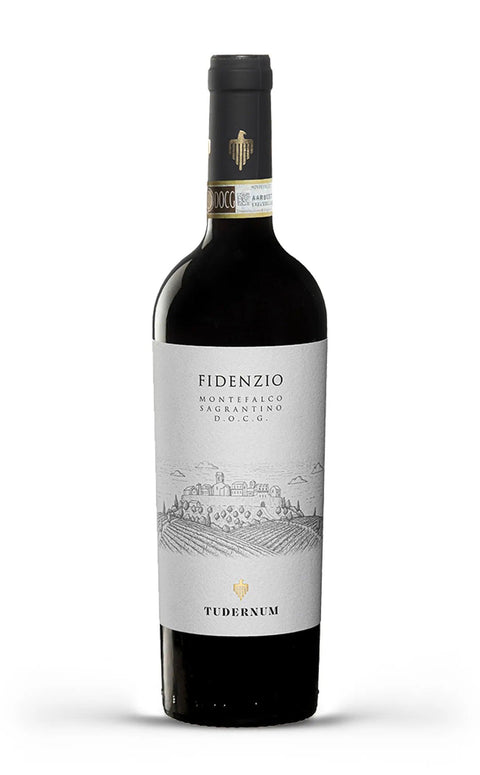 Montefalco Sagrantino DOCG 2015 - Cantina Tudernum
Noble Tannic Elegant
What do we mean by these definitions? Click HERE to find out!
Discover Tudernum's Montefalco Sagrantino DOCG, a wine that embodies the essence of the Umbrian terroir. Made exclusively from Sagrantino grapes, this wine is grown in the hills of Montefalco, in the heart of Umbria. Its structure is comparable to a well-designed architectural building—solid and imposing. On the nose, you will be greeted with notes of ripe fruit, jam, pure chocolate, and a touch of spice. In the mouth, the wine is dry, tannic, full-bodied, and structured—an experience that will make you crave another sip. Aging in small French oak barrels adds an additional layer of complexity, making this wine an ideal companion for robust dishes like roasts and aged cheeses. Allow yourself to be seduced by the richness and complexity of this wine, a true gem of Italian winemaking.
Denomination: Montefalco Sagrantino DOCG
Vintage: 2015
Dosage: Dry
Grape variety: Sagrantino
Region: Umbria (IT), Todi (PG)
Refinement: Small French oak barrels
Serving temperature: 16/18°C
Alcohol content: 15.5% vol.
The Tudernum Winery was founded in 1958 with the intention of joining the forces of various winemakers to make wine and market their products. From the initial few hectares there are now about 350 hectares of vineyard. The winery is located in Todi, and the great variety of vineyards makes it possible to offer both Grechetto di Todi and Sagrantino di Montefalco. The company philosophy aims to combine the experience and the winemaking tradition of the area, with the use of modern technologies capable of making the most of the cellar's production. The result is a genuine local wine of excellent quality at a fair price.