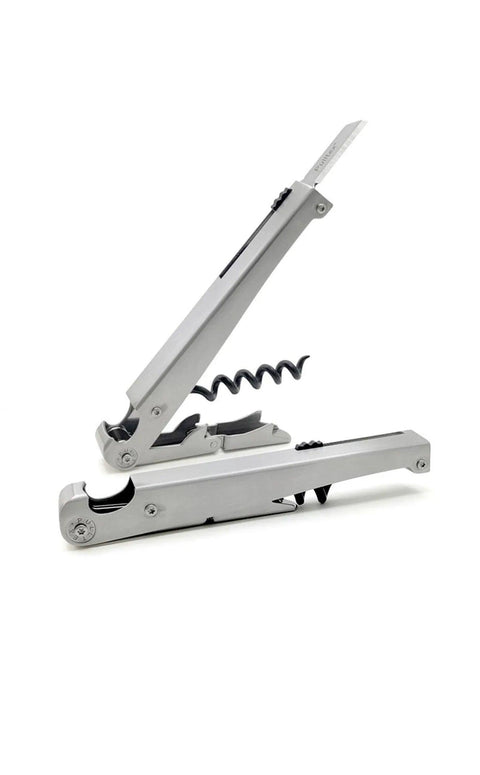 Corkscrew Quadratt Inox - Pulltex
What do we mean by these definitions? Click HERE to find out!
The Quadratt corkscrew is a reinterpretation of the double lever corkscrew with a compact and light design and clean lines. Incorporates a completely straight blade with one side smooth and the other micro-serrated for the perfect cut of any capsule. Made of high quality stainless steel. It allows you to extract the corks effortlessly in two stages without breaking or damaging them thanks to its Teflon spiral.