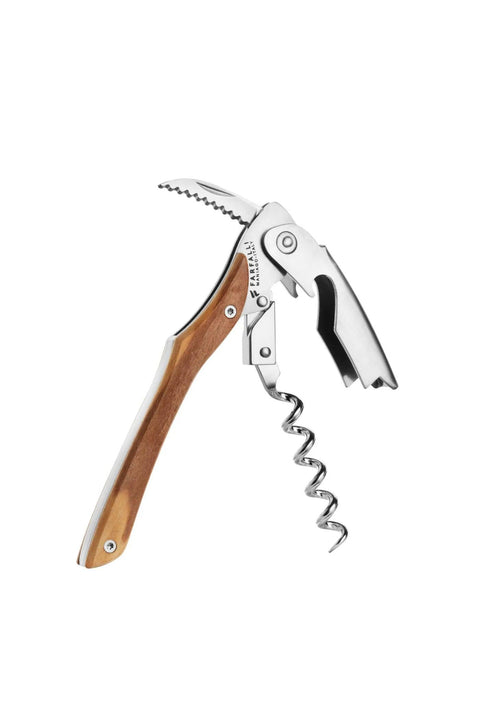 Corkscrew Vaja Olive - Farfalli
What do we mean by these definitions? Click HERE to find out!
The VAJA corkscrew was born from an important collaboration with the Italian Sommelier Association of the Veneto region. Vaja has become the official corkscrew of the 53rd AIS 2019 National Congress. In this important event it was presented
this new model that began its history with an important solidarity initiative. The corkscrew takes its name from the storm (Vaja) which damaged the woods of the Veneto Dolomites in autumn 2018.