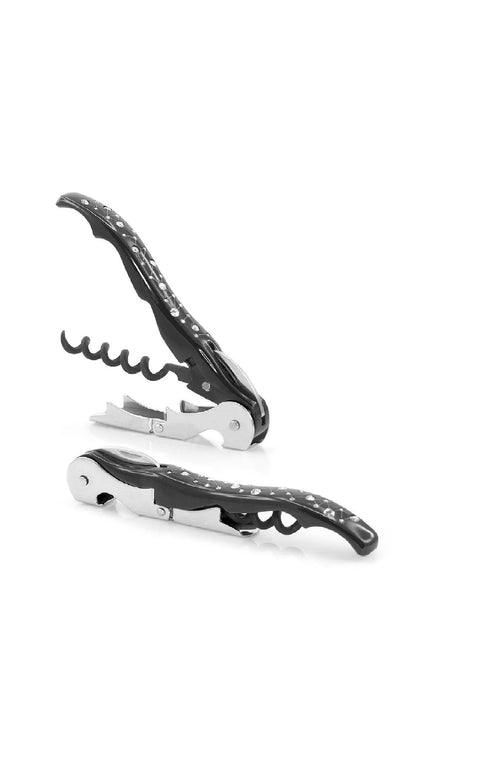 Corkscrew Pulltaps Swarovski Cristal Black - Pulltex
What do we mean by these definitions? Click HERE to find out!
Pulltap's professional corkscrew has revolutionized the way of uncorking a bottle of wine. With white Swarovski, it is the first and original double lever corkscrew in the world. The patented double lever allows the cork to be extracted effortlessly in two stages, without breaking or damaging it. Pulltex corkscrews are made from the best materials, which guarantee resistance, lightness and reliability even after constant use over the years. Our corkscrew is the favorite model of sommeliers and is widely used by catering professionals.