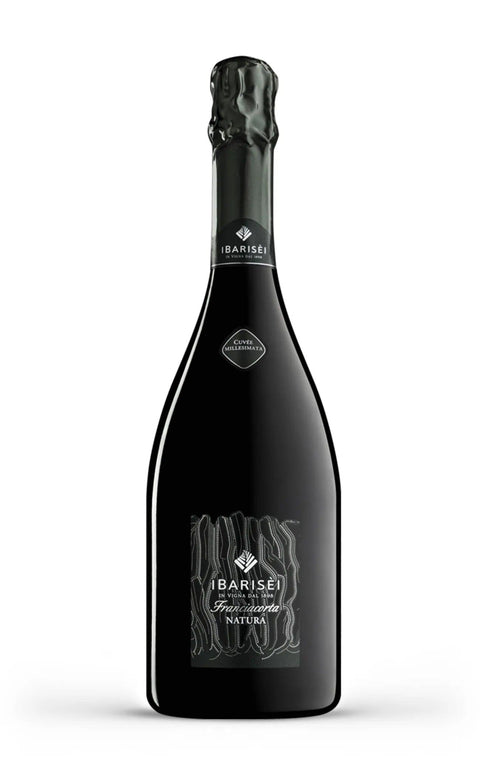 Franciacorta Natura Metodo Classico DOCG 2015 - I Barisèi
Elegant Mineral Complex
$31.00
$36.00
you save $5.00
What do we mean by these definitions? Click HERE to find out!
The Franciacorta Natura - I Barisèi is a wine that stands out for its aromatic and structural complexity. Made primarily from Chardonnay and Pinot Nero grapes, this wine displays a brilliant golden color with fine and persistent bubbles. On the nose, it offers a complex and enveloping bouquet, with notes of ripe fruit, white flowers, and nuances of bread crust and noble yeasts. On the palate, the structure is elegant and well-balanced, with a well-defined minerality and a pleasant acidity that enhances its freshness. The finish is long and persistent, with aromatic returns that echo the olfactory sensations.
This wine is remarkable for its well-constructed structure and the balance between aromatic and taste components. It is a wine that can be appreciated both in the short term and over the long haul, thanks to its ability to evolve and mature over time. It pairs splendidly with a variety of dishes, from fish-based appetizers to white meats and aged cheeses. This wine speaks of tradition, terroir, and passion, and represents a true tribute to the richness and diversity of the Franciacorta wine landscape.
Denomination: Franciacorta DOCG
Vintage: 2015
Dosage: Zero
Grapes: Chardonnay and Pinot Noir
Region: Lombardy (IT), Erbusco (BS)
Refinement: 45 months on the lees
Serving temperature: 4/6°C
Alcohol content: 12.5% ​​vol.
The I Barisèi winery, located in the heart of Franciacorta on the Erbusco hills, is led by the Bariselli family, winemakers since 1898. The Franciacorta company covers about 40 hectares in the areas of Torbiato, Adro, Monterotondo, Corte Franca, Calino and in Bettolino.
The Franciacorta dei Bariselli are inspired by purity and finesse; in vinification only steel is used to let the long rest on the lees give elegance and expressiveness to its wines. The result is a Franciacorta with a unique and unrepeatable personality, full in body and persistence and consistent with the history and tradition of the family so closely linked to its land.