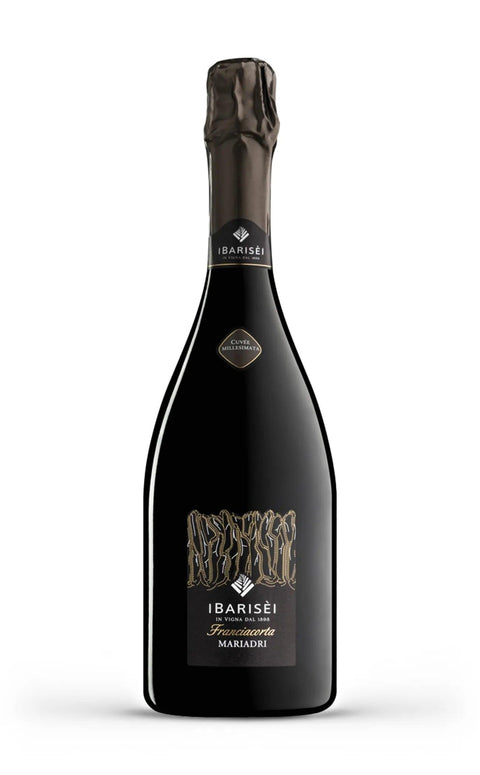 Franciacorta Mariadri Extra Brut Metodo Classico DOCG 2013 Magnum - I Barisèi
Savory Elegant Complex
What do we mean by these definitions? Click HERE to find out!
Dive into the sensorial experience proposed by the Franciacorta Mariadri Extra Brut Metodo Classico DOCG by I Barisèi. Born in the lush lands of Lombardy, this wine is a tribute to the Italian winemaking art. Created with excellent quality Chardonnay grapes, the wine is a jewel of balance and complexity. Its golden appearance is just an appetizer of the suggestive bouquet that awaits you: hints of green apple, white flowers and a hint of bread crust. On the palate, its structure is similar to a warm embrace, with a freshness that dances in perfect harmony with its complexity. It pairs beautifully with fish-based appetizers or blue cheeses. Let yourself be enchanted by its elegance and its history, a wine that is as much a pleasure for the taste buds as it is a journey through the Italian winemaking tradition. Discover the magic of Franciacorta Mariadri and let yourself be transported into a universe of authentic and irresistible flavours.
Denomination: Franciacorta DOCG
Vintage: 2013
Dosage: Extra Brut
Grape variety: Chardonnay
Region: Lombardy (IT), Erbusco (BS)
Refinement: 65 months on the lees
Serving temperature: 4/6°C
Alcohol content: 12.5% ​​vol.
The I Barisèi winery, located in the heart of Franciacorta on the Erbusco hills, is led by the Bariselli family, winemakers since 1898. The Franciacorta company covers about 40 hectares in the areas of Torbiato, Adro, Monterotondo, Corte Franca, Calino and in Bettolino.
The Franciacorta dei Bariselli are inspired by purity and finesse; in vinification only steel is used to let the long rest on the lees give elegance and expressiveness to its wines. The result is a Franciacorta with a unique and unrepeatable personality, full in body and persistence and consistent with the history and tradition of the family so closely linked to its land.