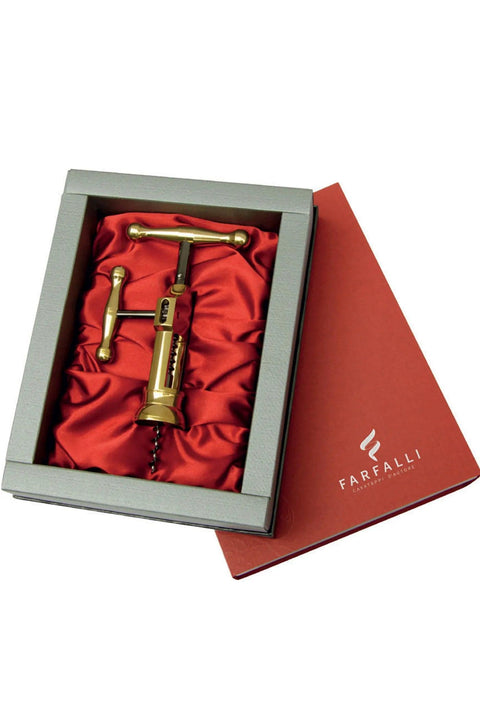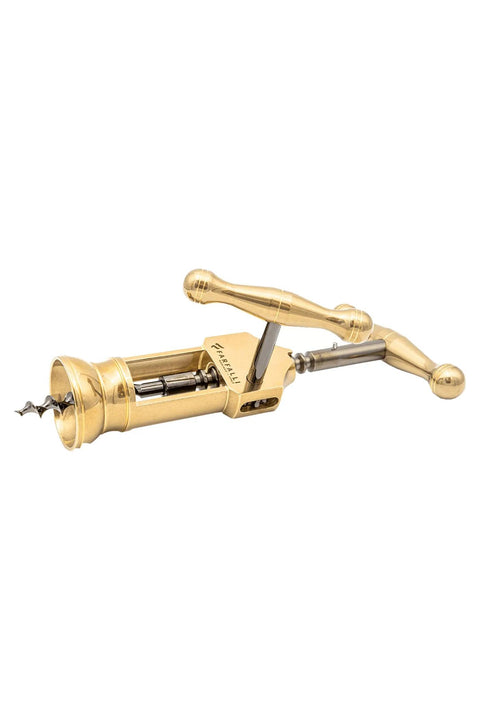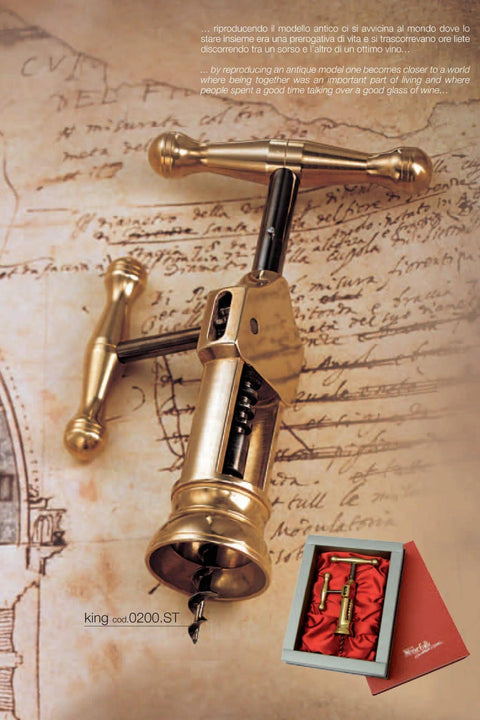 King Brass Gift Box - Farfalli
What do we mean by these definitions? Click HERE to find out!
Faithful reproduction of an 18th century corkscrew with rack mechanism
and pinion. High quality handcrafted product, built with first quality materials
choice entirely handcrafted that do not fear time, on the contrary, aging accentuates their characteristics of beauty.