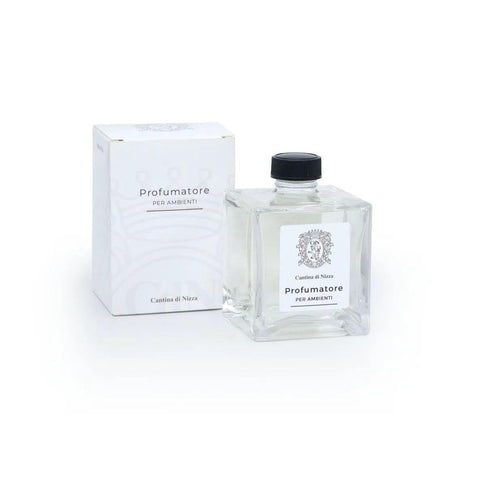 Home fragrance 250ml - Cantina di Nizza
What do we mean by these definitions? Click HERE to find out!
Room diffusers enrich spaces with a personal touch.
From the Rattan wooden sticks the perfumed notes evaporate, decorating the spaces, creating a pleasant olfactory atmosphere. A constant presence made of citrus accords and delicate fruity bouquets. Handcrafted fragrances that hour after hour fill the air with sweet sensations. From liquid to wood, for a light and completely natural fragrance, which requires neither electricity nor particular attention, but diffuses in the atmosphere in total autonomy thanks to top quality essential oils.