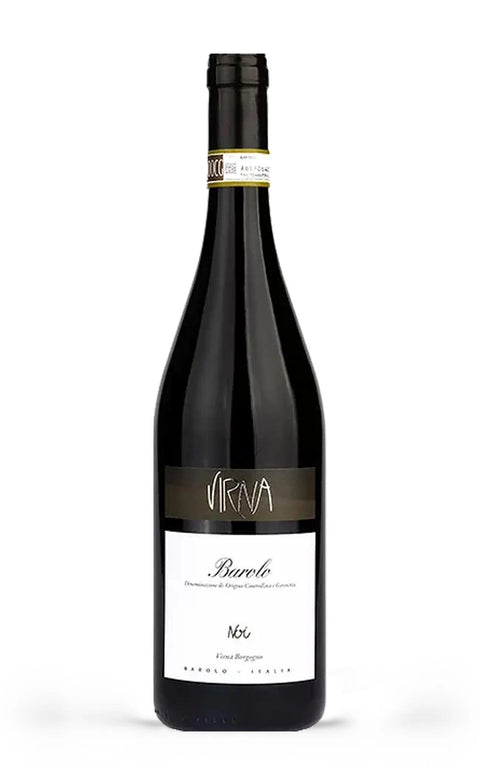 Barolo DOCG 2017 - Virna Borgogno
Complex Elegant Noble
What do we mean by these definitions? Click HERE to find out!
The Barolo DOCG by Virna Borgogno embodies the quintessence of Piedmont, crafted from carefully selected Nebbiolo grapes. Its olfactory elegance is a sensory journey: notes of ripe red fruits, spices, and a touch of leather blend into a complex bouquet. Wood aging enhances its structure, providing a complexity that unfolds sip by sip. The palate is enveloped by soft tannins and a lingering finish that leaves an indelible impression. Ideal for pairings with red meats and aged cheeses, this wine is the perfect choice for an elegant dinner or a special evening. Its longevity is a hidden treasure, promising aging that will enhance its qualities.
Denomination: Barolo DOCG
Vintage: 2017
Dosage: Dry
Grape variety: Nebbiolo
Region: Piedmont (IT), Barolo (CN)
Refinement: French oak carats
Serving temperature: 16/18°C
Alcohol content: 14.5% vol.

The Virna Borgogno company is one of the most historic wineries in the Langhe and in particular in Barolo. Still owned by the Borgogno family, it is now managed by the two sisters Virna and Ivana. Located in the municipality of Barolo, in the iconic Cannubi area, the estate extends over 10 hectares in Barolo with the Cannubi, Sarmassa and Preda vineyards and the Barolo Classico "NOI" vineyards come from the municipalities of Novello, Monforte and La Morra.
The vinification is followed by Virna, the first female winemaker, using both small and large aging barrels with and without toasting. The goal is to produce unique, delicate and pleasant wines respecting the typicality of Nebbiolo and the great terroir.