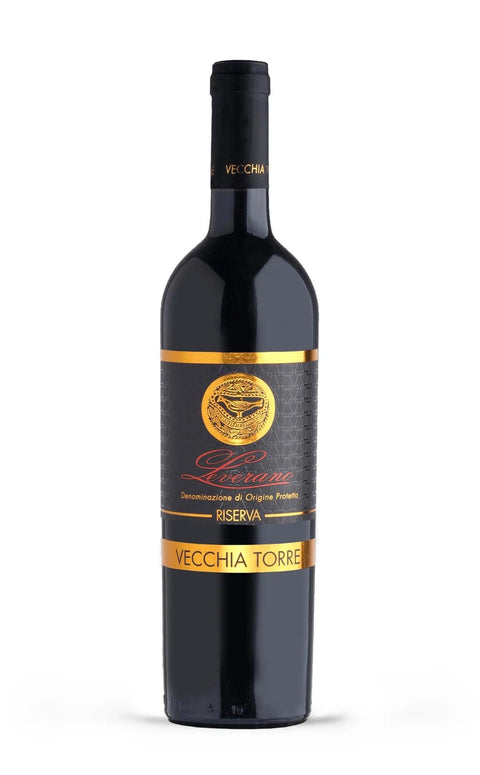 Leverano Rosso Riserva DOP 2015 - Vecchia Torre
Refined Noble Complex
What do we mean by these definitions? Click HERE to find out!
Produced by Cantina Vecchia Torre, this red wine is a perfect balance between the Negroamaro and Malvasia Nera grape varieties, two of the most characteristic of the region.
The harvest takes place from mid-September for the Malvasia Nera until the first week of October for the Negroamaro. After destemming the grapes, the must ferments in contact with the skins for about 6-7 days at temperatures of 24-26°C. Following alcoholic and malolactic fermentation, the wine rests in barriques for about 10-12 months, followed by further refinement in the bottle for at least 3 months.
Visually, the Leverano Riserva DOP presents itself with an intense ruby-red color. On the nose, the bouquet is enveloping and complex, with notes of ripe red fruits and light spicy nuances. On the palate, the wine is warm, rich, and soft, with a very long persistence that is characteristic of Negroamaro.
The structure of this wine is robust and well-balanced, making it an excellent choice for aging. It pairs splendidly with roasted red meats, game, and aged cheeses.
Denomination: Leverano Rosso Riserva DOP
Vintage: 2015
Dosage: Dry
Grapes: Negroamaro and Malvasia Nera
Region: Puglia (IT), Leverano (LE)
Refinement: Barriques
Serving temperature: 16/18°C
Alcohol content: 14% vol.
Cantina Vecchia Torre is one of the leading companies in the Apulian wine scene, it was founded in 1959 and today it can count on 1500 hectares of vineyards conferred by 1100 members.
It all begins with a careful selection of the grapes transferred to the cellar and thanks to modern winemaking and aging techniques, a genuine local wine is obtained, born from the profound respect for traditions and the passion of the people who work to obtain the highest quality possible.