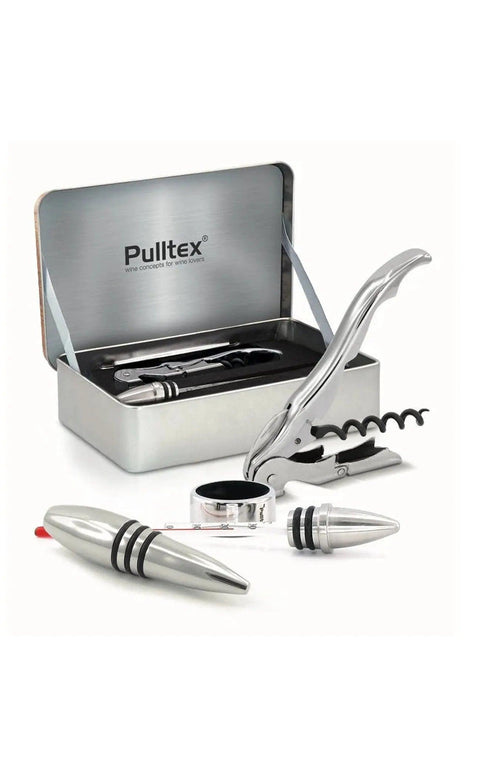 De Luxe Wine Set - Pulltex
What do we mean by these definitions? Click HERE to find out!
The Wine Set de Luxe Pulltex corkscrew set is a gift box that offers the essential professional accessories for opening bottles and tasting and storing wine. The set consists of a foldable corkscrew, a wine thermometer, a steel stopper and a non-drip collar. The corkscrew has a double lever, a system thanks to which it is possible to remove the corks effortlessly, quickly without breaking or damaging them. It is the model preferred by catering professionals and wine lovers. The elegant metal case of the Pulltex Wine Set de Luxe corkscrew contains everything you need for wine service and is also an excellent idea for corporate gifts.