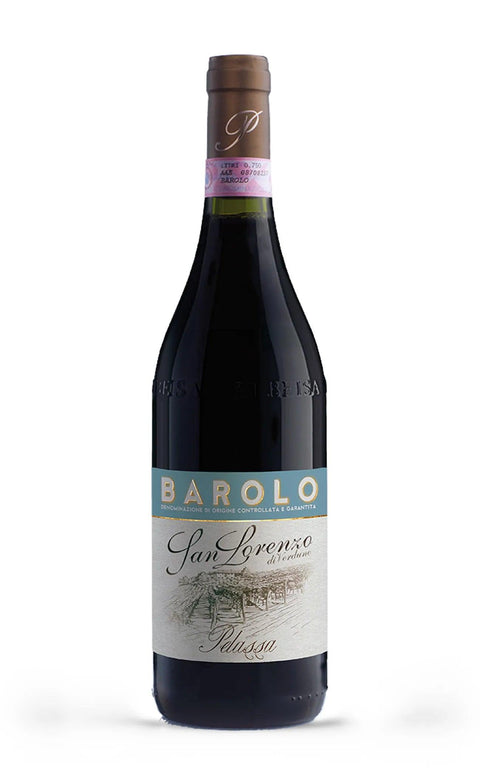 Barolo San Lorenzo di Verduno DOCG 2017 Magnum - Pelassa
Full Bodied Spicy Noble
What do we mean by these definitions? Click HERE to find out!
Barolo San Lorenzo di Verduno DOCG - Pelassa is a wine that enchants the senses from the first taste. Produced in the renowned Barolo area, it is an exquisite example of the excellence of this Cru. At sight, the wine has an intense ruby red color. On the nose, notes of cedar, leather and tobacco are perceived, which blend perfectly with the scents of the undergrowth. On the palate, the wine is full and tasty, with flavors of ripe Morello cherry, liquorice and a hint of toasted hazelnut. The tannins are finely intertwined and well balanced, and there is also an alcoholic warmth in the finish. This Barolo is the perfect match for an elegant dinner, perhaps with a dish of red meat or game. It is also the ideal wine for special moments, where you want to create an atmosphere of pure indulgence.
Denomination: Barolo San Lorenzo DOCG
Vintage: 2017
Dosage: Dry
Grape variety: Nebbiolo
Region: Piedmont (IT), Montà d'Alba (CN)
Refinement: Tonneaux of French and Slavonian oak
Serving temperature: 16/18°C
Alcohol content: 14.5% vol.

Located in Montà d'Alba, the Pelassa farm covers about 15 hectares in the Roero and Verduno areas. Founded in 1960 by Mario Pelassa, it is today mainly managed by his two sons Davide and Daniele. It all starts with taking care of the vineyard, which is essential for giving life to wines that can do justice to the territory they come from. Then, in the new modern cellar, the vinification continues using technology and innovation with an eye to every detail. The result is excellent and can be seen in every wine from Roero to Barolo.