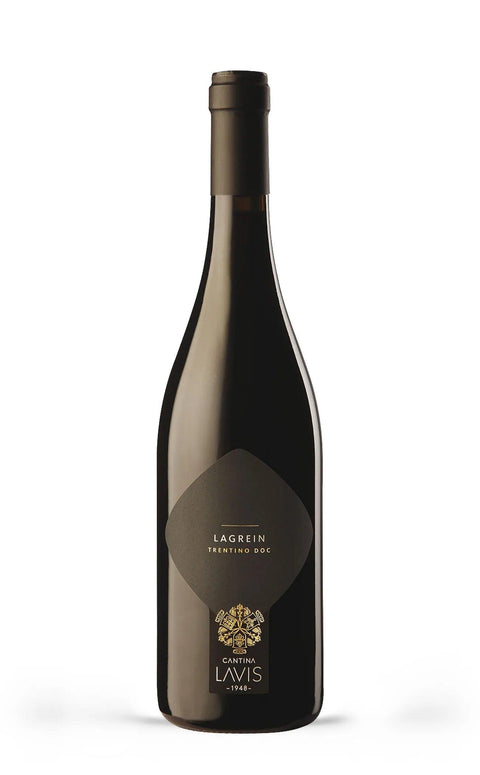 Lagrein Trentino DOC 2020 - Lavis
Elegant Complex Fruity
Gold Mundus Vini + Best of Show Trentino
What do we mean by these definitions? Click HERE to find out!
The Lagrein Trentino DOC from Lavis is a wine that enchants from the first glance with its ruby-red color enriched by violet hues. Produced mainly on the sunny hills of Lavis, this wine undergoes meticulous vinification that starts with the manual harvest of the grapes in October. Fermentation takes place at controlled temperatures in stainless steel tanks, followed by aging on the lees, mainly in concrete tanks and partially in oak barrels, for about 5-6 months before bottling. On the nose, the bouquet is an explosion of berries like raspberries and blueberries, enriched by floral notes of violet. On the palate, the wine is dry and warm, with soft sweet tannins that envelop the mouth in a velvety embrace. This Lagrein is the ideal pairing for hot appetizers and meat-based first courses, reaching its maximum expression when paired with goulash with canederli or roe deer with black cranberries.
Appellation: Lagrein Trentino DOC
Vintage: 2020
Dosage: Dry
Grape variety: Lagrein
Region: Trentino Alto Adige (IT), Lavis (TN)
Refinement: Steel and oak barrels
Serving temperature: 16/18°C
Alcohol content: 13% vol.
Cantina Lavis is one of the most renowned cooperatives in Trentino and has its headquarters in the municipality of La-Vis where it was founded in 1948. Nowadays there are about 800 members contributing to about 750 hectares of vineyards with an altimetric layout that varies from 200mt to 800mt guaranteeing organoleptic richness and variety; the fine and elegant white vines are grown in the mountains, while the intense and structured reds are grown in the hills. The wines of the Cantina di Lavis and Valle di Cembra are a representation of the winemaking tradition that combines nature with technique in a mountain context that is unique in the world.