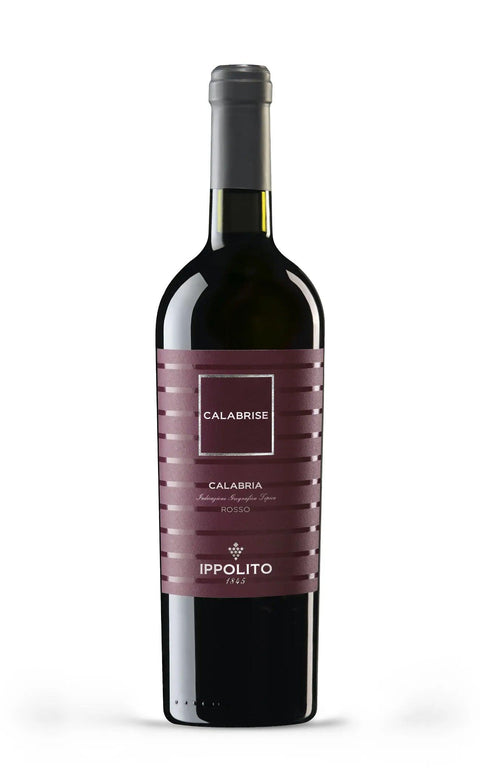 Rosso Calabrise IGT 2020 - Ippolito
Balanced Soft Fruity
$14.00
$16.00
you save $2.00
What do we mean by these definitions? Click HERE to find out!
Immerse yourself in the world of Rosso Calabrese by Cantina Ippolito, a wine that epitomizes richness and complexity. Produced in the historic region of Calabria, this wine is a tribute to the Calabrese grape. On the nose, you will be greeted by complex aromas of red fruits, black cherries, and plums, enriched by nuances of black pepper. On the palate, its structure is like a historic building: solid, yet with details that reveal its complexity. Ideal for pairings with red meats and aged cheeses, this wine is an excellent choice for those seeking an authentic oenological experience. Allow yourself to be seduced by its elegance and complexity.
Denomination: Rosso IGT
Vintage: 2020
Dosage: Dry
Grape variety: Calabrese
Region: Calabria (IT), Cirò Marina (KR)
Refinement: Steel
Serving temperature: 16/18°C
Alcohol content: 14% vol.

The historic Ippolito winery founded in 1845 can boast 100 hectares of vineyards in the heart of the Cirò DOC distributed in three estates: Mancuso, Feudo and Difesa Piana. The vines used are native: Gaglioppo, Greco Bianco, Calabrese, Pecorello and Greco Nero. Particular attention is paid to enhancing these blends in order to protect and respect the traditions together with modern and sophisticated winemaking techniques to produce wines of undisputed quality and value .