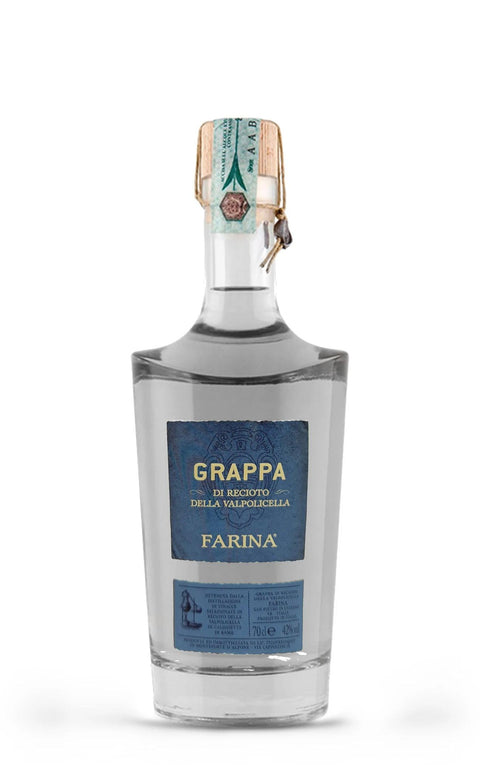 Grappa di Recioto della Valpolicella (700ml) - Farina
Elegant Spicy Fruity
What do we mean by these definitions? Click HERE to find out!
The Grappa di Recioto della Valpolicella by Farina is a distillate that captures the essence of Veneto in every sip. Produced from the pomace of Recioto Classico, this liquor is an ode to Italian winemaking tradition. Its crystalline appearance reveals an intense and enveloping olfactory profile, with fruity notes that harken back to the wine from which it originates. Ideal for concluding an elegant dinner or accompanying an evening of deep conversations, this grappa is a true Italian treasure that should not be missing from any connoisseur's collection.
Denomination: Grappa di Recioto della Valpolicella
Vintage: NV
Grapes: Corvina, Corvinone and Rondinella
Region: Veneto (IT), Pedemonte (VR)
Serving temperature: 16/18°C
Alcohol content: 42% vol.
The Farina farm is one of the most historic companies in the Valpolicella Classica and currently manages 45 hectares of selected vineyards.
The Farina family aspires to create noble wines that can enhance the grape variety and terroir by relying on the best technologies both in winemaking and in bottling.
It can be said that the result was fully achieved as it is an increasingly successful reality in the area thanks to the excellence of its wines and the frantic search to improve from year to year.