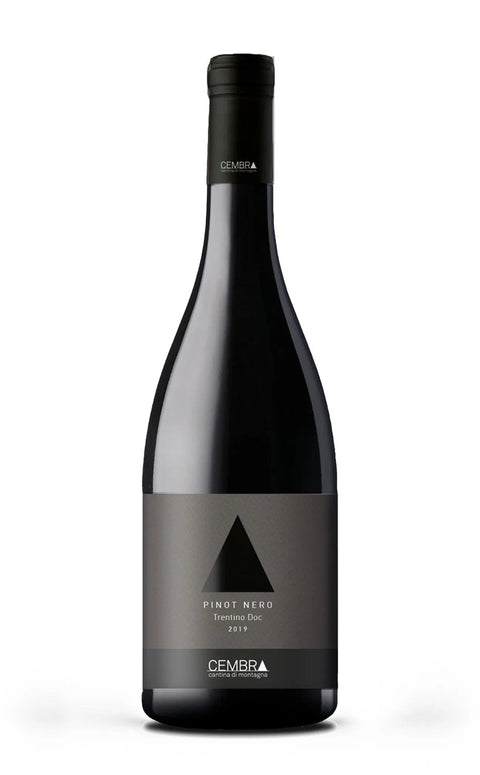 Pinot Nero Trentino DOC 2019 - Cembra
Noble Exuberant Complex
What do we mean by these definitions? Click HERE to find out!
The Pinot Nero Trentino DOC from Cantina di Cembra is a wine that enchants with its innate elegance. Produced in the Alpine valleys of Trentino, this wine pays homage to the land it comes from. The color is a delicate ruby red, almost as if capturing the sunsets of the surrounding mountains. On the nose, you'll find notes of berries, sweet spices, and a hint of vanilla, thanks to its aging in wood. In the mouth, it's a medium-bodied wine with soft tannins that caress the palate. Its structure makes it ideal for long-term aging. As for pairings, this Pinot Nero is versatile: it pairs perfectly with red meats, aged cheeses, and dishes from Trentino cuisine. It's the ideal wine for a romantic dinner or a gathering among friends.
Denomination: Trentino DOC
Vintage: 2019
Dosage: Dry
Grape variety: Pinot Noir
Region: Trentino Alto Adige (IT), Cembra (TN)
Refinement: Small French oak barrels
Serving temperature: 15/18°C
Alcohol content: 14% vol.

Founded in 1953, Cembra Cantina di Montagna is the highest winery in Trentino (700 meters above sea level); today about 400 are the members who make up the company, all united by the passion for their land, with the aim of preserving the tradition of the values ​​of the Cembra Valley in the best possible way. The wines produced represent the union between nature and technique in a context of mountain and heroic viticulture unique in the world. The new Cembra collection comes from a maximum selection of grapes in these extreme vineyards which are treated in the cellar with careful care during the vinification phase in order to best express the character of the terroir.