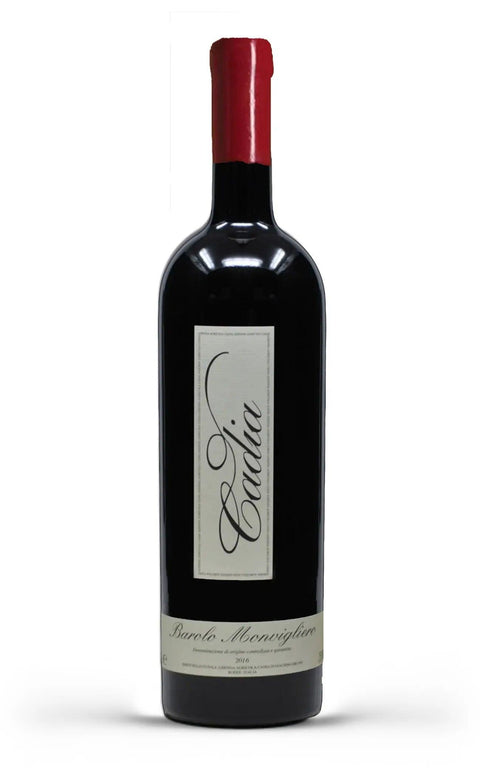 Barolo Monvigliero DOCG 2017 Magnum - Cadia
Noble
What do we mean by these definitions? Click HERE to find out!
Imagine opening a bottle of Cadia's Barolo Monvigliero DOCG and being instantly transported to the hills of Piedmont. This wine is a sensory journey, a liquid work of art that encapsulates the essence of the land from which it comes. Made from carefully selected Nebbiolo grapes, this Barolo is a vivid portrait of its terroir. Visually, the wine presents itself with an intense ruby-red color that ignites the sight. On the nose, it's an olfactory mosaic of plums, tobacco, and a light note of vanilla, a tribute to its wood maturation. In the mouth, the tannins are soft and well-balanced, enriched by nuances of fruit and spices. Despite its complexity, it's a wine that can be enjoyed even at a young age but has significant aging potential. It's the ideal companion for an elegant dinner, perhaps accompanied by a dish of roast lamb or aged cheese.
Denomination: Barolo Monvigliero DOCG
Vintage: 2017
Dosage: Dry
Grape variety: Nebbiolo
Region: Piedmont (IT), Roddi (CN)
Refinement: Barriques
Serving temperature: 16/18°C
Alcohol content: 14.5% vol.
The Cadia farm takes its name from the homonymous hill located on the south-east ridge between Roddi and Verduno. The management of the cellar is family-run and all of the production comes entirely from the 12 hectares of property. The excellent exposure of the vineyards together with their management as natural as possible, following criteria of integrated pest management, ensure that a genuine and high quality product is created.