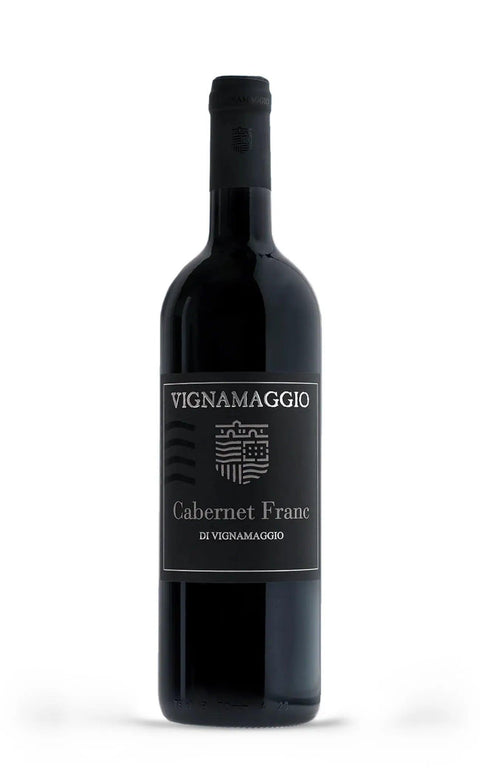 Cabernet Franc Toscana IGT 2017 - Vignamaggio
Noble Elegant Complex
What do we mean by these definitions? Click HERE to find out!
The Cabernet Franc Toscana IGT from Vignamaggio captures the essence of Tuscany in every sip. Produced in the vineyards of Greve in Chianti, this wine undergoes hand-harvesting in early October. Fermentation and maceration take place in stainless steel tanks at a controlled temperature for about 18 days. Once malolactic fermentation is complete, the wine ages in 225-liter French barriques for 18-24 months, followed by an additional 6 months in the bottle before release. Visually, the wine presents a deep red color. On the nose, it offers a particularly fruity bouquet with pleasant notes of bell peppers, typical of the Cabernet Franc variety. On the palate, it is a full-bodied and rich wine, with elegant tannins making it an ideal companion for herbed and spiced dishes, roasted pork, beef burgers, roasts or stews, and lamb.
Denomination: Toscana IGT
Vintage: 2017
Dosage: Dry
Grape variety: Cabernet Franc
Region: Tuscany (IT), Greve in Chianti (FI)
Refinement: Barriques
Serving temperature: 16/18°C
Alcohol content: 14% vol.
The villa of Vignamaggio with its fifteenth-century cellars offers a unique and engaging tasting experience. Here the wine production has a tradition of more than 600 years and the organic farm produces high quality wines, expressing the peculiarities of the different terroirs of the estate. The vineyards, which cover over 70 hectares, are cultivated according to the principles of organic farming and local varieties such as Canaiolo nero and Mammolo are used. In the cellar the entire winemaking process takes place with care, from the selection of the harvested grapes to the refinement of the wine in oak barrels. The wines of Vignamaggio want to express the very essence of the territory, giving a sip that tells the story of these hills. Among the wines produced, the Chianti Classico DOCG Terre di Prenzano stands out, a vintage wine produced solely with Sangiovese grapes and aged in oak barrels from 20 to 40 hectoliters for one year, and the Chianti Classico DOCG Gran Selezione Monna Lisa, with a dark purple with ruby ​​flashes, which releases notes of dark cherries, plums and blackberries on the nose, and elegant and fine tannins on the palate.