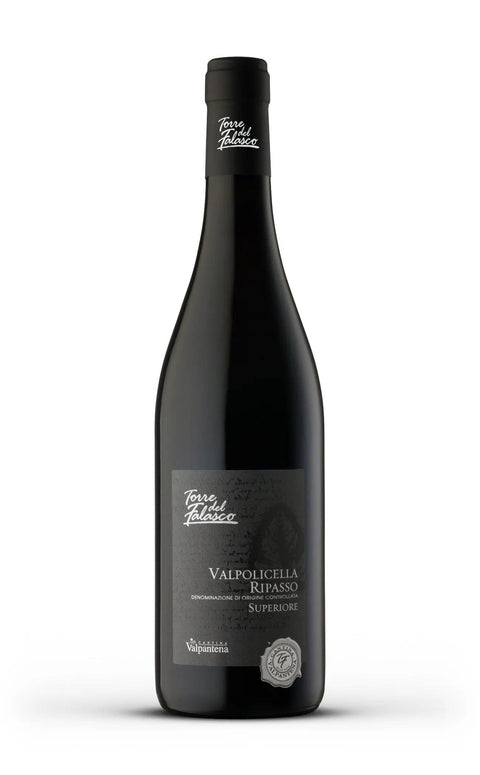 Vapolicella Superiore Ripasso Torre del Falasco DOC 2018 - Cantina Valpantena
Elegant Soft Fruity
What do we mean by these definitions? Click HERE to find out!
Imagine yourself in an Eastern bazaar, where the scents of dried fruit and spices fill the air. This is the effect that Valpolicella Superiore Ripasso Torre del Falasco from Cantina Valpantena manages to evoke. Produced in the Veneto region, this wine is a sensory journey that starts with an aromatic bouquet of dried fruit, tobacco, and Eastern spices. The Ripasso production method gives the wine complexity and structure that make it irresistible. Aging in wood adds a touch of elegance, enriching the olfactory and taste profile. Ideal for a candlelit romantic dinner, it pairs beautifully with red meat dishes and aged cheeses. A wine that not only satisfies the palate but also the soul.
Denomination: Valpolicella Superiore Ripasso DOC
Vintage: 2018
Dosage: Dry
Grapes: Corvina, Corvinone, Rondinella
Region: Veneto (IT), Quinto (VR)
Refinement: Oak barrels
Serving temperature: 16/18°C
Alcohol content: 14% vol.
Cantina Valpantena brings together about 250 members for 750 hectares of vineyards and over 150 oil producing companies in the Verona area. Today it represents a unique and well-established reality for quality in the Vapolicella area, in particular in the Valpantena area.
In the cellar, the skilful work of the members in the vineyard meets the most advanced winemaking technologies, giving life to wines of the highest quality and structure that fully reflect the magnificent territory from which they derive.